Remember the GIR I made? Well, he's settling in with little Finnian who was born at 1:13 AM on May 9th.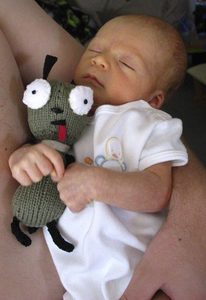 I've said it before, I'll say it again, babies make one's knitting look better. There's really no arguing that one.
And just in case you haven't gotten enough of handsome little Finn, here's another great shot.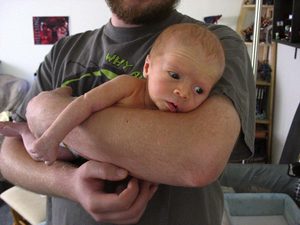 I hope you'll all join me in wishing Finn and his parents (first timers in the baby making department) great health and happiness. He's already got the looks so no need to worry about that.