Carlsbad
A new free hat pattern is available. I call it
Carlsbad
and it's basically a combination of the
Pismo
hat and the guy's version of the
Nautilus
hat. Who would have thought there'd be so many slight variations on the same theme? In the end, it's all about creating a hat Leo will wear. He's quite picky about these things.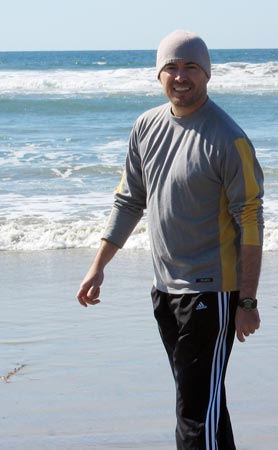 Why is it called Carlsbad? Because that was where the hat had its maiden voyage, Carlsbad, CA. We popped down there to let Panda run around the beach. It's a two hour drive but with the audio book of Harry Potter playing and a beautiful day in front of us, it just flies by.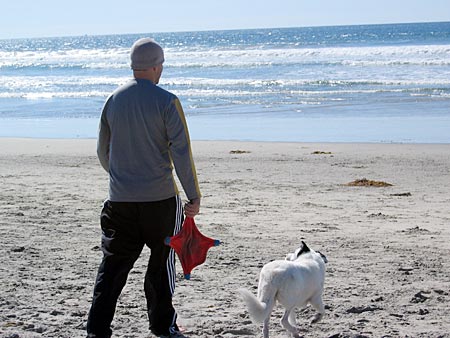 Panda got a lot of running around in. This beach is great for dogs because even when she's gone pretty far into the water, it's still shallow enough that she can stand most of the time.
We took turns throwing the squirrel and wearing the girl out. And we got a lot of pictures in the process, which is great, but I have one question for you.
What is this?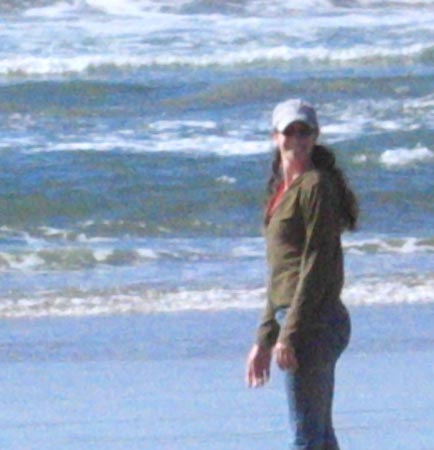 Yah, that huge thing hanging out behind me. What's that? I have to ASSume it's a trick of the camera, or something in the water, right? BUT it does beg the question, what on earth is that thing? Whatever that denim colored interloper is, I wish to banish it from all further photos. Don't get me wrong, I believe a woman should have curves, but, um, they should not exist in different area codes from the rest of the body.
Alright, back to our regularly scheduled blogging.
So Panda had a good run, sniffed some doggy bottom, rolled in the sand and did a great job of looking adorable.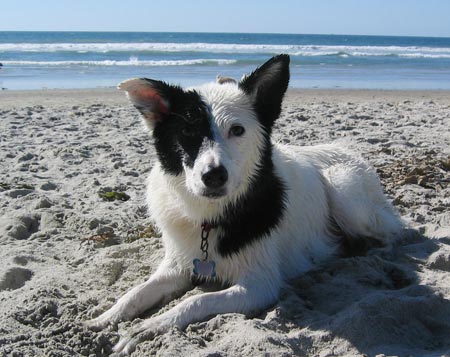 And then we drove home and she passed out in the car. Aww.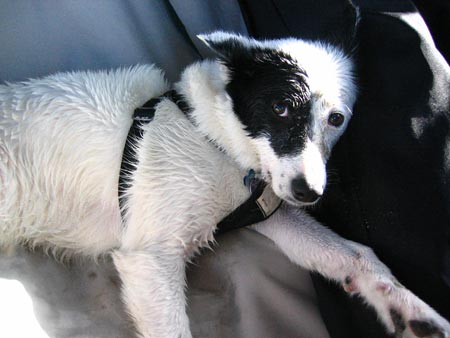 And if you think that is fun, wait till you see what I did on Sunday.
My first encounter of the spinning wheel kind.
Julia brought me to a
guild meeting
gathering she had heard about. Most or all of the other attendees are members of this local
guild
.
Julia
got a much better tutorial than I could ever have offered in drop spindling.
And she spun up some beautiful yarn.
At the end of the evening, we both had a little something to be proud of.
Julia's spindle of yarn is even plied. Impressive for someone who had done less than a hour's worth of spinning before that day.