This and That
So I've been knitting a few things here and there. Right now, I'm trying to whip out another quick hat for Mr. Leo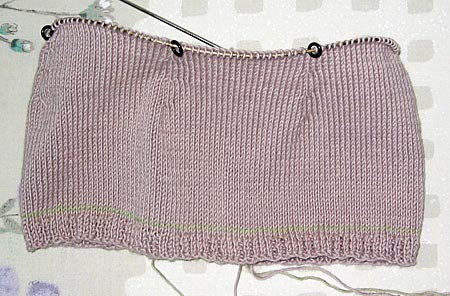 He picked out the colors and has provided a template hat to work from. This is an even finer gauge than the
Pismo Hat
, being worked on size US #1 needles, and is mostly stockinette, instead of all ribbing. You may or may not be able to tell that there's a fine green stripe near the ribbing. It's very subtle. I may actually use the remaining yarn from that skein to make a hat for me. I like that shade of green.
I can't tell you how much I love having a scale to weigh my yarn. I had originally planned to work 5.5" straight then 3" in decreases. Well, after 3" of knitting I was halfway through the skein of yarn. That wasn't going to work. So I quickly reworked my plan and I'm hoping that starting the decreases earlier and spreading them out over more rows will get me to the end of the hat without running out of yarn. I've got my fingers crossed.
I've also swatched up some of my Baruffa Maratona. Looking at
Knitter's Review
, it's not a terribly hard wearing yarn, which may be a disappointment, but, luckily, I have not experienced her frustrations with knitting the yarn. It's actually been flowing nicely over the needles without incident.
Here's my little swatch.

From left to right, we have some 1x1 ribbing, some stripes in a regular pattern, but meant to look random, some seed stitch, some stripes in a structured pattern and finally some garter stitch.
I also have a schematic of how I might use the yarn.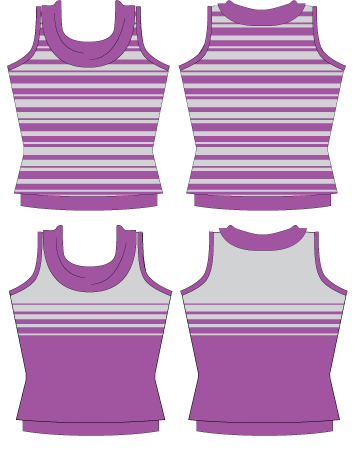 On top is the random(ish) stripe pattern. That is actually a graphic representation of the exact stripe pattern I have in the swatch. The bottom is the structured stripe pattern. For both, I am envisioning a scoop neck with a bit of a cowl, nothing crazy, maybe more of a wide turtleneck.
Any thoughts? Do you like the top or bottom better?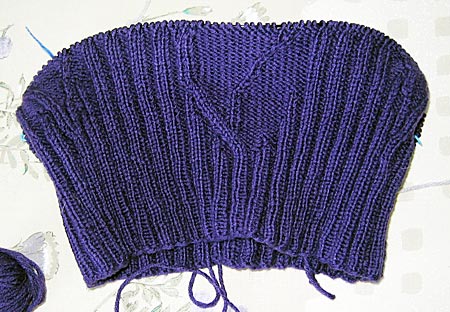 And finally, I'm knitting a second version of my one-day-to-be-released
Deciduous
pattern. I could just write up the pattern as is, but I feel like I want to work out a couple more details first and reknitting it will help a lot.