Tuesday, September 20, 2005
Premiering soon at a blog near you
Coming soon
As yet unnamed, this little number has been awaiting release. I had considered submitting it to a real publication, but I think I'm ready to sell the pattern here instead.
Click any of the images for a larger view.
I hope to have a pattern available soon. Most of the work was done long ago, but a few details still need to be sorted out.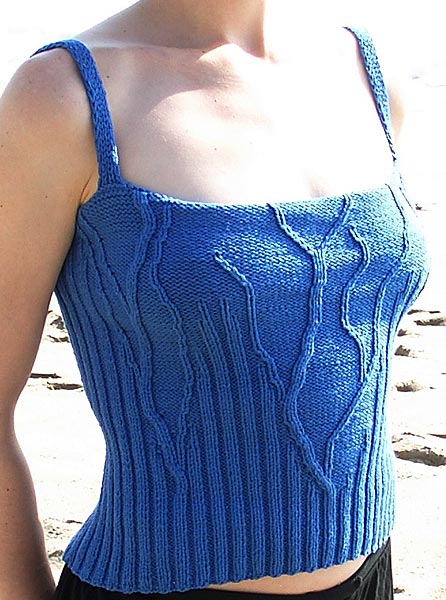 The piece is actually knit straight, there is no shaping. All the body hugging happens with the various ribs and cables. My original thought is that I wanted to do something that used cable techniques but which was a bit more organic. I see
deciduous
trees in winter. But that's just me.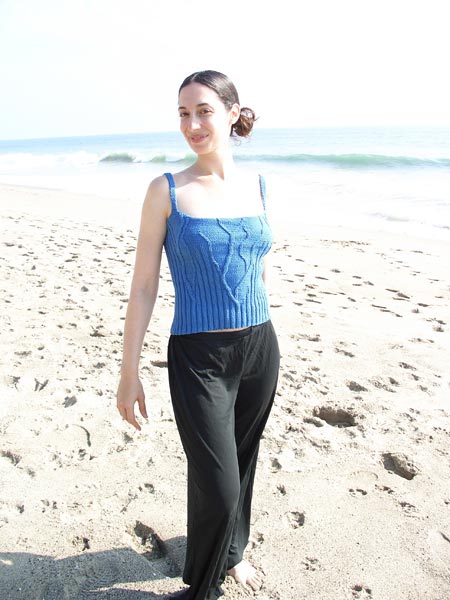 Here she is from a distance.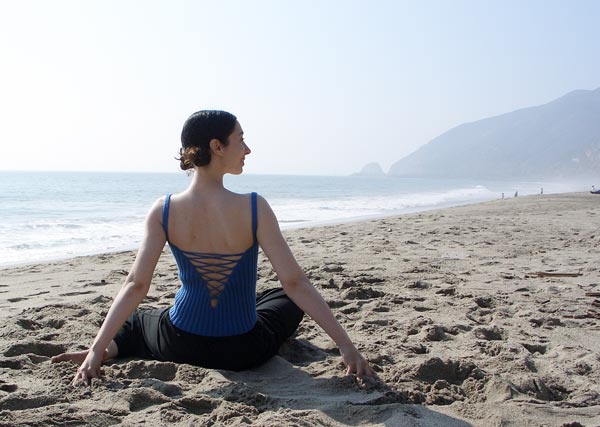 And here's the back. I think I like the back better than the front.
Julia
and I did the photo shoot this weekend. I don't think I've laughed that hysterically for a while.
Julia is sporting Clementine, her soon to be released, absolutely divine Marino sweater. Please make sure you swing by her
blog
to get the details.
This is our "
Fat bottom girls you make the rockin' world go 'round
" shot (named, aptly, by Miss Julia). This could also, perhaps, be a commercial for some sort of feminine hygiene product. I prefer to think not, though.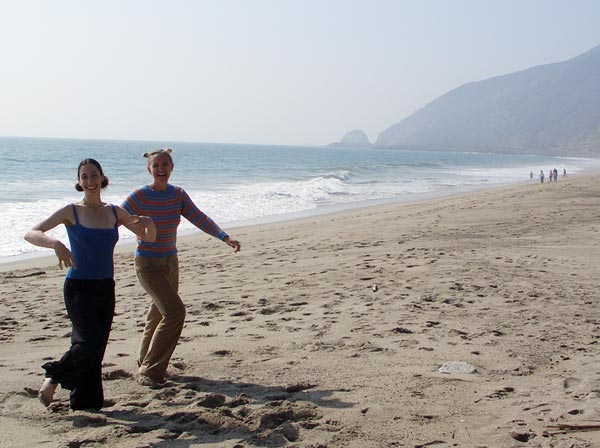 There appears to be some sort of strange square dance.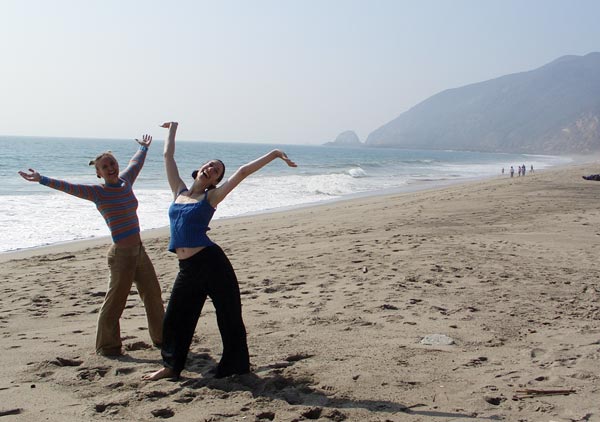 And here's the "ta da" shot. I'm pretty sure I'm making a ridiculous face in this picture.
And finally...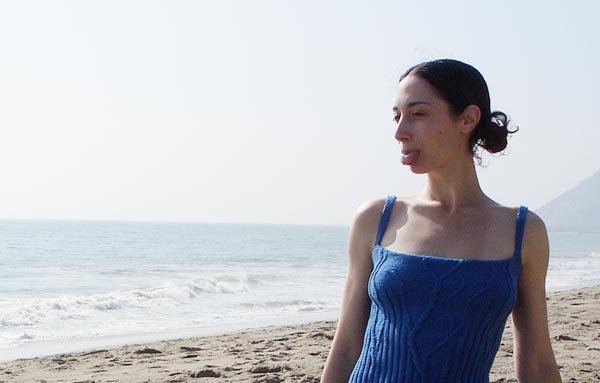 Here's my sexy shot.
Yah baby. Try to contain your lust for me.