Remember Tesla?
Some of you might remember the Tesla yarn I had been working with.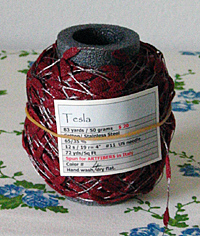 I put the project aside a while ago because I was having trouble finding the right way to transition from biased to straight knitting on it. I was using short rows but they weren't sitting flat the way I wanted them to.
Well, I've picked the project back up and I think I've resolved that issue.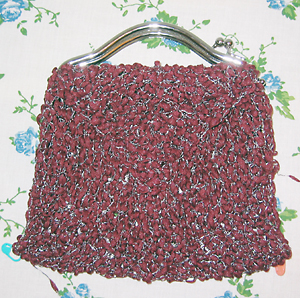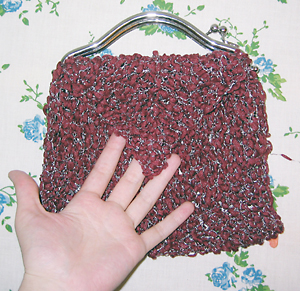 The handle looks like this: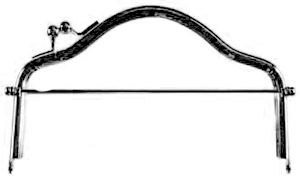 Those thin rods along the center unscrew and come free from the purse frame which makes assemble really easy. I bought the frame
here
. Since the yarn is stainless and cotton, I got the silver toned handle.
At this point, I still need to knit the sides of the purse and line the whole thing. What I like about the yarn in this function is that it gives the impression of antique beading. I have a little bit of white tesla as well and may garnish the piece a bit.
I ran my weekly Stitch and Bitch at work, yesterday. It's a small but reliable group and it's become a real joy to spend time with them. I taught two of them to do cables. They both seemed surprised and pleased that they could do it.