Friday Night Wildness
Such a liar, I am. Friday didn't hold a minute of party like behavior, but it did see me finishing a couple of items.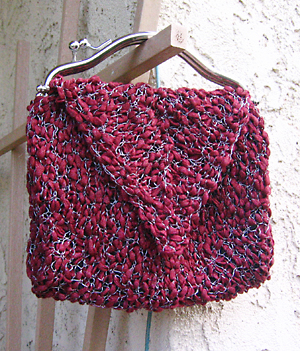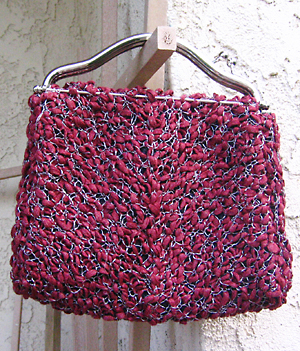 For all intents and purposes, the Tesla purse appears to be done. I may do a little more finishing on the inside and I may adorn the outside a little, but whatever I do will be a subtle change from here.
I've actually used black fusible interfacing to keep the contents of said purse, contained. It makes for a quick and easy project that even the novice knitter can feel comfortable with. Obviously, a more advanced sewer could do a professional quality lining.
A couple people left
comments
in my last post, so I'll answer them here.
Michelle asked if Tesla was still available from
Artfibers
. It definitely is. Their site is quite a bit out of date and not at all representative of their current stock. If you are interested in getting this yarn, send Artfibers an
email
. Everyone there is very kind and very helpful. They can also tell you about other stock they have.
Quincy mentioned thinking the Tesla looked a little too much like blood. It's funny he says that because I agree completely and it's one of the reasons I like the yarn. While white or blue might give the look of gravel or stones, red makes me think of biological illustrations. Moreover, I love the shiny silver against the deep red, the contrast is quite striking and unexpected.
In other news of FOs, I whipped this out last night.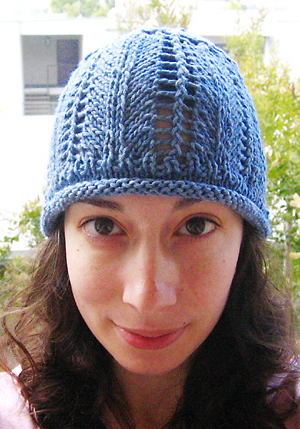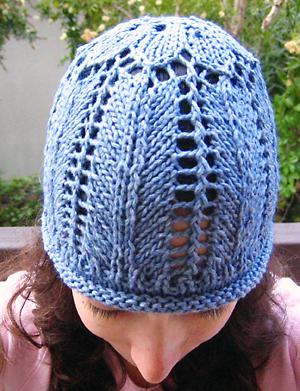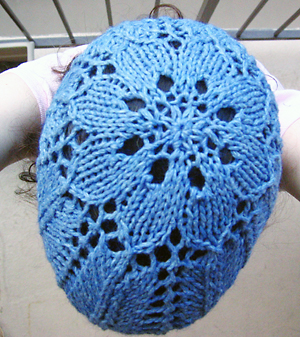 The keen eye might notice that it is in the same yarn used for Bella P. I'm adding this to my list of items which need patterns. It's nice to have a use for that last ball of
Paco
.
Finally, it appears that my
Nearly Gloves
have suddenly become rather popular. Go figure.
Jenna
recently made a pair and looks quite fetching in them. While the lovely and prolific Becky of
Fluffa!
received a pair from her secret pal. I love it in mohair.