Off other peoples' needles
Three people recently sent me pictures of their beautiful fished items created from my patterns and I just have to share. Unfortunately, I don't have bloggy links for two of the three.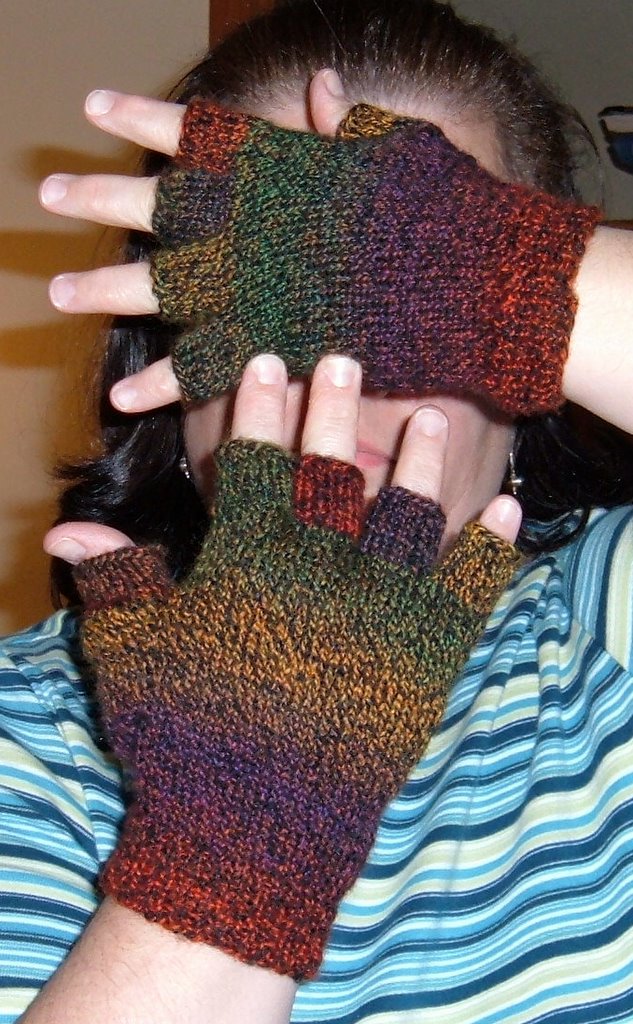 These are
Bernadette
's
Hooray For Me Gloves
. I simply love the yarn she used. The subtle variegations are delightful. The end result is still fun but with a more refined flair. Great work.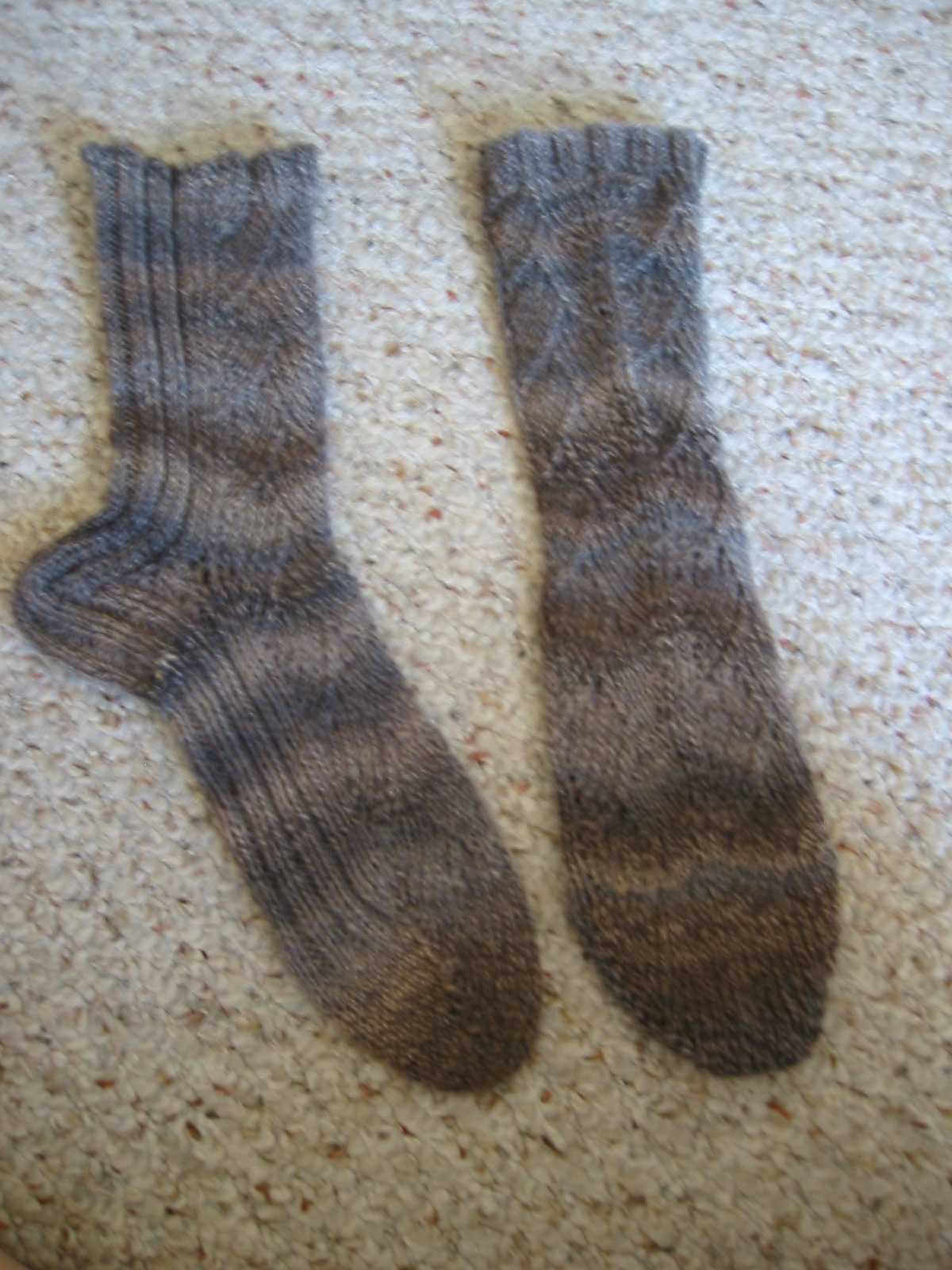 And here are Beth's
Wyvern
socks. I wouldn't normally think of using a non-solid color yarn for these socks but her choice is subtle and really works. It doesn't overshadow the texture at all. I think the results are amazing.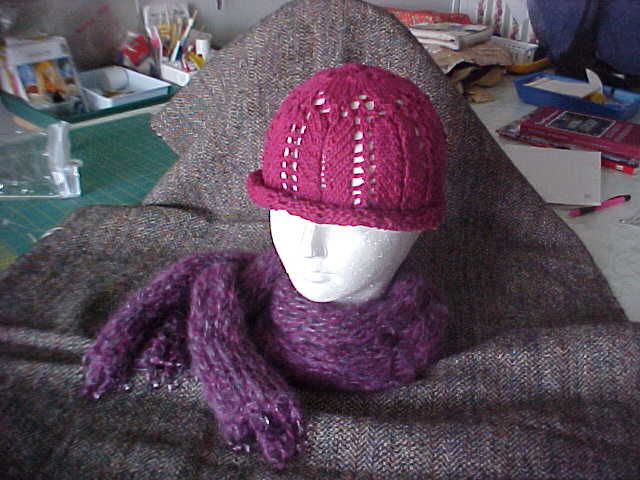 Finally, Evangeline made a gorgeous
Halley's Comet
hat. She says she used Reynold's Saucy for the yarn and it was a great substitution.
I'm always amazed at the gorgeous adaptations people make from my patterns. Thanks to all three of you.