Caught Possessing 40 Grams
That would be 40 grams of spun roving, of course.
I've been spinning like crazy with my super yummy merino/silk blend that
Julia
gave me.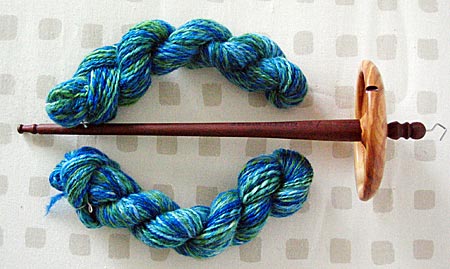 I decided to check my WPI and I got 16 so I guess this is about a fingering weight. It's really starting to look like proper yarn. But the bar is very high. I really aspire to spin yarn like
Lee Ann
does. Look at how delicate and perfect her
yarn
is. And since she and I have been spinning for about the same length of time, I have absolutely no excuse. If I had a hat, I'd tip it.
If you are loving my roving, you can now order some from Janel. Her
site
is finally up and running. I'm drooling over that Merino/Tencel blend.
Oh, and remember a
few posts back
when I said Panda and I modeled for
Kristi
? Well, we made it into the La Jolla Village News. Check it out.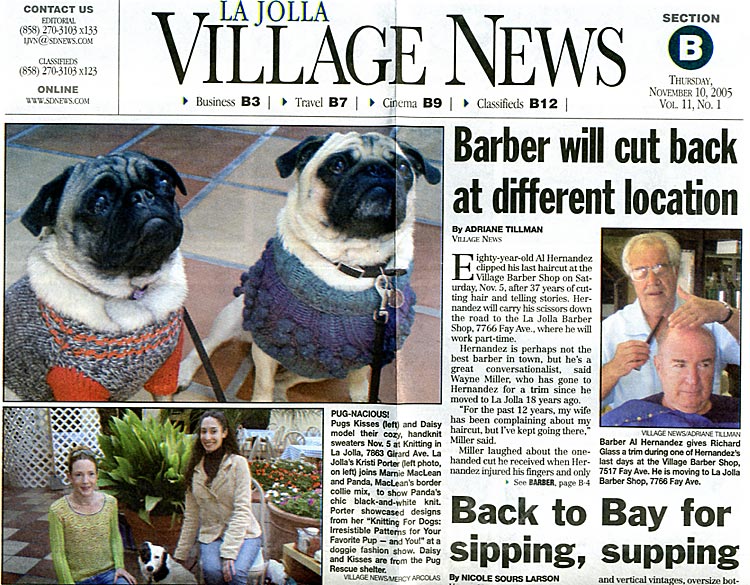 We were all upstaged by pugs, but I'm really OK with that.
I'm sure my mom is very proud.