Monday, November 07, 2005
Panda has another modeling job
Saturday, I went down to La Jolla* for
Kristi Porter
's book signing. Panda was asked to model one of the designs and we were happy to oblige.
The signing was at Knitting in La Jolla. The staff there were really delightful.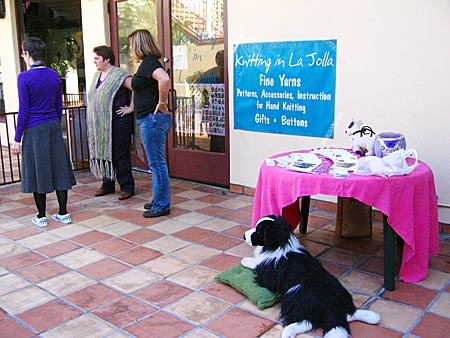 This is where it all took place, faux pup and all.
The puppies abounded. I didn't get all their names, but I did pet a lot of fuzzy heads.
Here's Missy. She's a big pile of love just spilling out all over the place.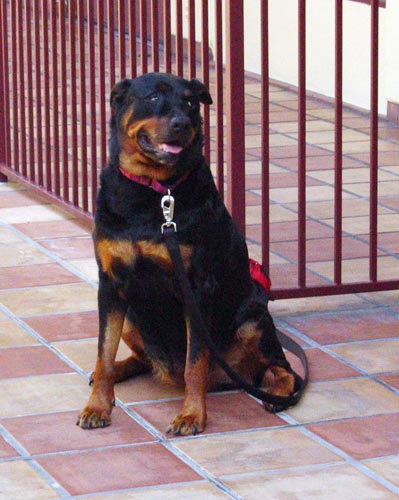 I don't recal this yellow lab's name, but getting those leg warmers on was a sight to behold. Seriously, it was like nailing jello to a tree, one would come off, just as they got another on. I couldn't help laughing.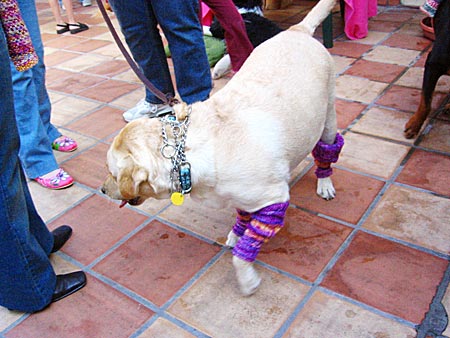 And this little spunky guy went by the name "A-choo" or "Choo-choo". I don't know if I have the spelling right. Isn't he a handsome little thing?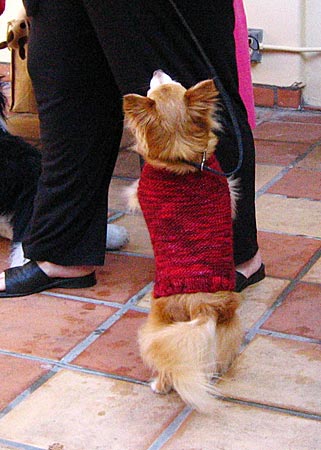 And a bulldog in houndstooth is a statement. I'm not sure what it's saying but it makes me laugh.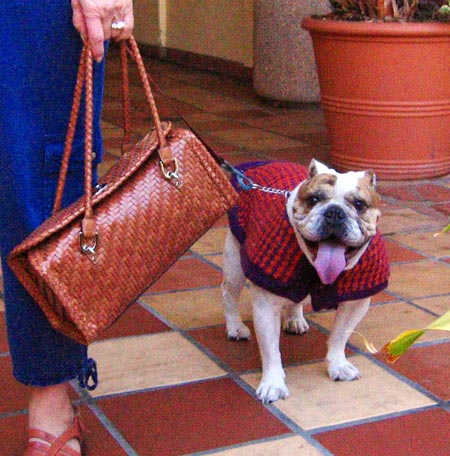 But my favorite model was Miss Panda.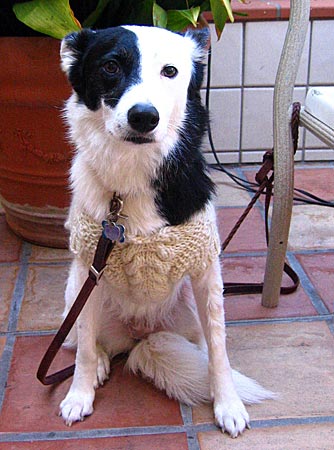 This would be here "Just wait, I'll get you for this" look. Personally, I think aran cables really work for her. Being a Border Collie, it's also a very apt choice.
Here she is looking a little less teenager-ish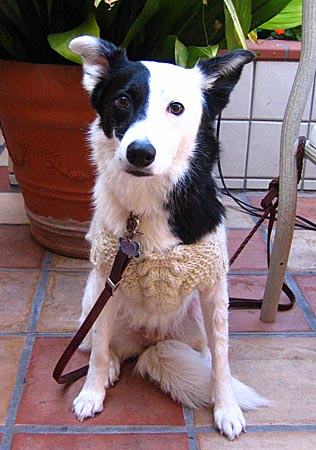 I was plying her with chicken and a few bits of blue cheese. And the whole adventure was followed by an extended beach extravaganza. I think it worked out well for everyone.
Next post, I promise, there will be yarn involved.
* For those of you without a strong grasp of Spanish pronunciation, that would be pronounced, "La Hoya." This is not to be confused with the Spanish language newspaper, Hoy, which is pronounced "Oy".