Marnie has an "e" at the end
Ok, so my
baby boa
design is pretty simple, but you have to admit,
this
is pretty similar. Of course, I like my design better ;o)
Ok, in real news, the Dragon Hoodie is coming along very well. Here it is up to this point: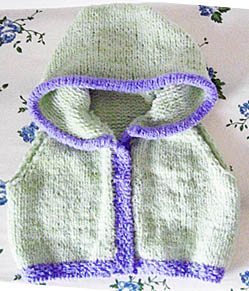 I've just cast on for a sleeve and hope to have at least one done today.
As you can see, I prefer to finish as I go. It keeps me motivated.
I leave for NH early Thursday morning so today or tomorrow will be my last blogging day for about a week, unless I get easy access to a computer.