Since my close encounter of the spinning wheel kind, I've been binging on spinning. I don't think I have a problem, it's ok that I hide roving around the house and spin by myself, sometimes before work, right? That's not bad is it?
Anyway, this is what I did this weekend. I spun up some of the mystery roving I got from the kind folks at
Greenwich Yarns
.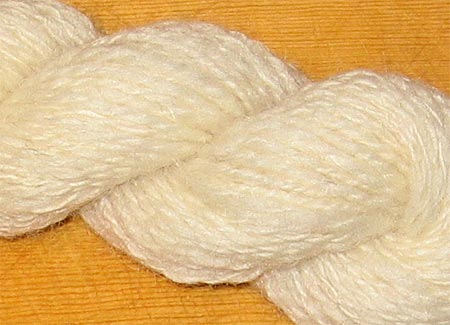 I don't know what's in it, definitely a good deal of wool content, of a very soft variety. It spins like a dream. Even a complete neophyte like I am can spin this stuff.
I also spun some of the lovely Karaoke roving I got from Jonelle over at
SWTC
.
I haven't wanted to try to spin it because I didn't think I could do it justice, but I'm throwing caution to the wind and going for it. It's supposed to be spun as singles to get the self striping effect but I really prefer plied yarn so both the mystery roving and the Karaoke roving are plied in the Andean method.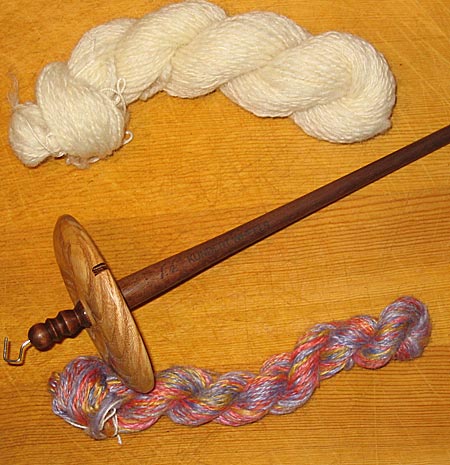 Here's a wide shot of both of them for scale with my spindle. I would say that plied they are both between a fingering and a sport weight depending on where you hold the yarn. I don't spin perfectly so it's a little bit thick and thin. The top skein is 20 grams and the bottom skein is 12 grams, so they are both pretty pathetic in size but I'm still happy with the results.
Having pined over some of
Julia
's roving, I broke down and ordered a little for myself as well. It's from
Spunky Eclectic
.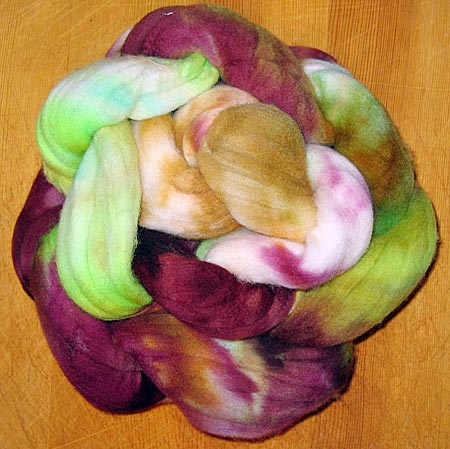 That's 4oz of amazing Merino wool roving in colorway, Vineyard.
And I'm still working on the mohair. Look at her, how can you not love that fabric?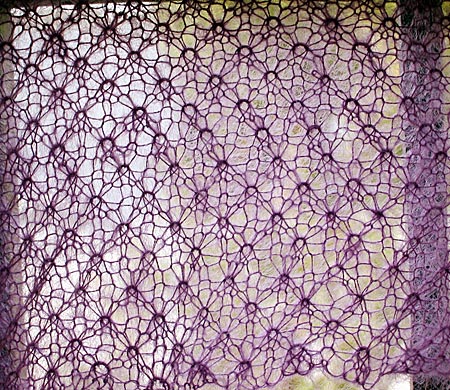 I'm about 6 or 7 inches along, so it's progress, albeit very slow.