My commute just got better.
Leo
recently accepted a 6 month contract at a job that is 7 blocks from where I work. So we're bussing it together these days. And despite the fact that Leo hates getting up in the moring, for any reason, I think we both enjoy starting and ending our days this way.
On Friday, we decided to celebrate, so we stayed in town after work and went out for dinner and drinks.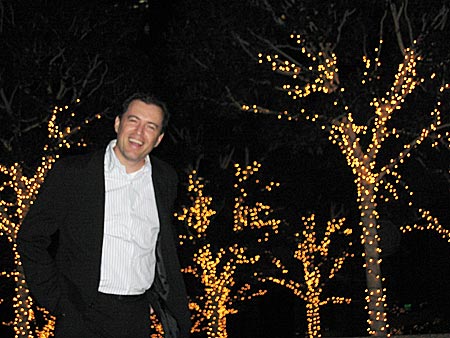 I believe Leo is saying "Oh, come ON, not the camera AGAIN." That's his way of telling me he loves me.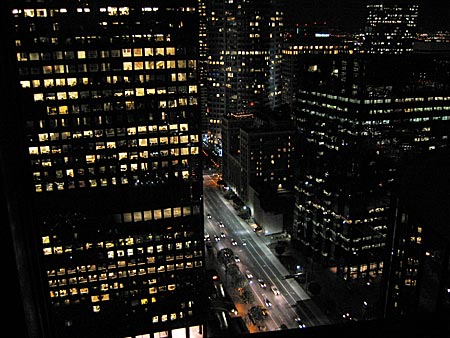 This is the view from the Bonaventura where we had dinner.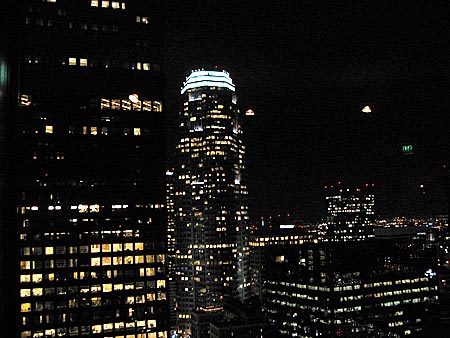 As is this. I never get tired of it.
It hasn't all been indulging, though. I've been spinning, a LOT. I love love love my new spindles. It's been pure joy to use them and I'm having trouble focusing on anything else.
I spun the very last of my blue and green roving. I'm sad to have finished it all up, but the results are so worth it.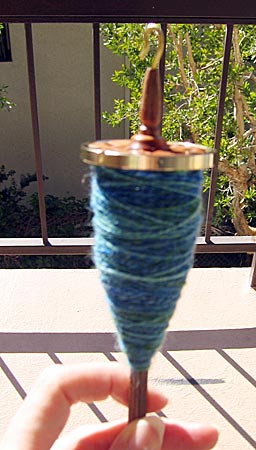 Here's the spindle showing my freshly plied yarn to great effect.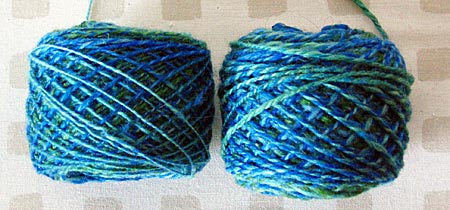 And here, on the left is my newest yarn next to the stuff I spun a few days earlier on my heavier spindle. It's been so much easier for me to spin finer yarn on the lighter spindle.
After that, I spun up some more of my vineyard colorway.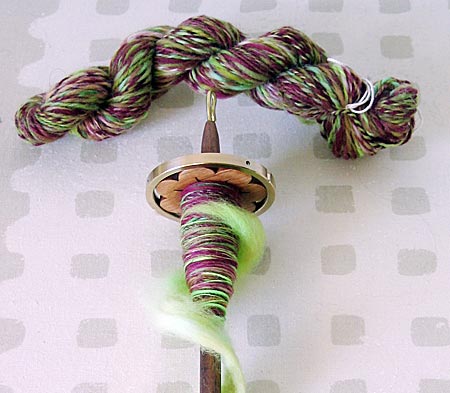 That's some newly spun singles hanging out next to a previous skein worked on the other spindle.
Here's a spindle full of some winey goodness.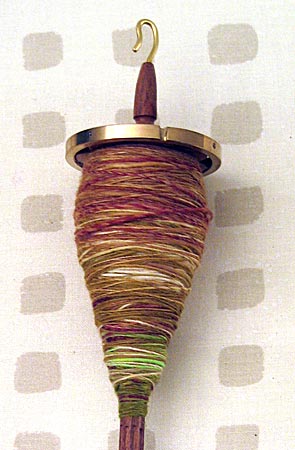 I've actually plied washed and dried it.
I've also spun up a little bit of my Karaoke roving which is also drying. Have I mentioned I've been doing a lot of spinning.
Believe it or not, there's been some knitting too, but I'll save that for the next post.