I was going to knit a scarf
I had my Barbara Walker books out, I was knitting swatches and I thought I was on to something. I was going to make a simple little scarf to wear under my beige jackets.
But, the pattern stitch pulled me other places and now I have a pair of these.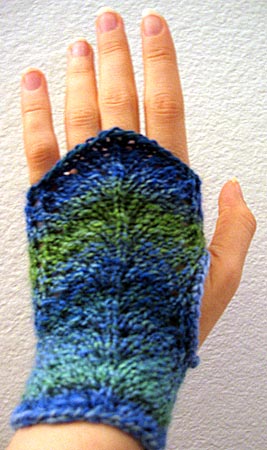 Obviously, hand spun yarn is encouraging me to keep parts of my hands warm. It's pretty rare for me to stay entirely faithful to my original vision for anything, thought this is a bigger departure than most.
I like them though, they really show off the colors nicely and they are a delight to wear against my skin.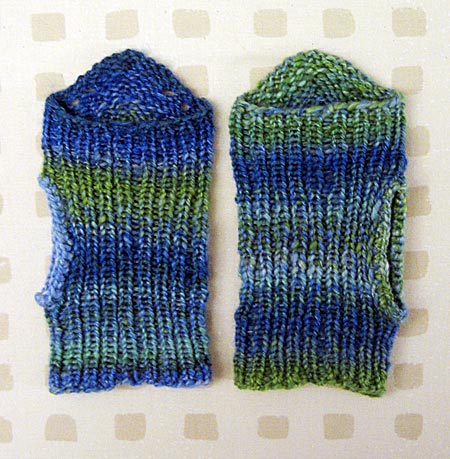 I cranked them out in two nights without much sweat.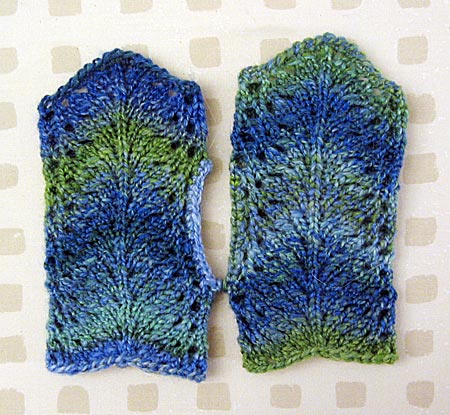 Here's a little close-up swatch if you like.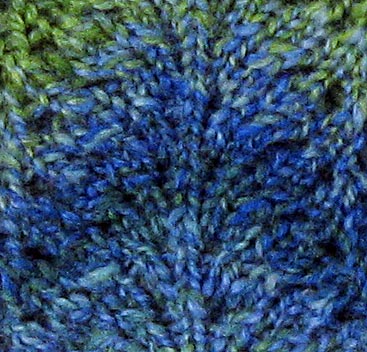 It's actually just 3 rows of stockinette and one row of pattern stitch. It's a modified version of a stitch I have in one of my B.W. books.
And in unrelated news, I'm really upset about
this
.