They can't all be winners
Well, the last of my order of books finally arrived. Wanting to make sure I had a huge selection of stitch pattern books at my disposal, I ordered the
Harmony Guides
collection of books and techniques.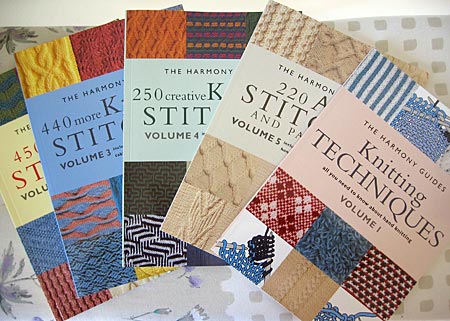 I figured with my existing collection of stitch pattern books, the Barbara Walker collection I'd gotten and then these, I'd have enough stitch patterns to keep me inspired for years to come.
Amongst the books I already own is this one.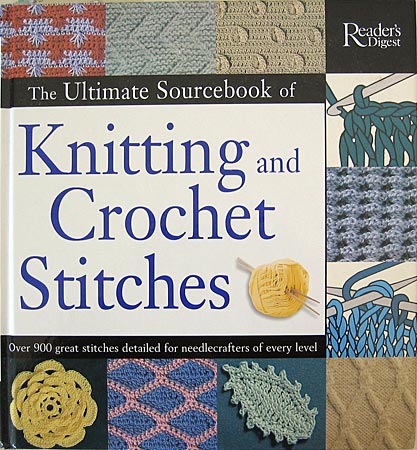 Have any of you guessed where I'm going with this?
It's the Reader's Digest
The Ultimate Sourcebook of Knitting and Crochet Stitches
. I use this baby all the time and love it.
So I begin flipping through my Harmony books and feel a distinct sense of deja vu. That's actually a lie, it wasn't deja vu it was WTF. Let's take a look-see.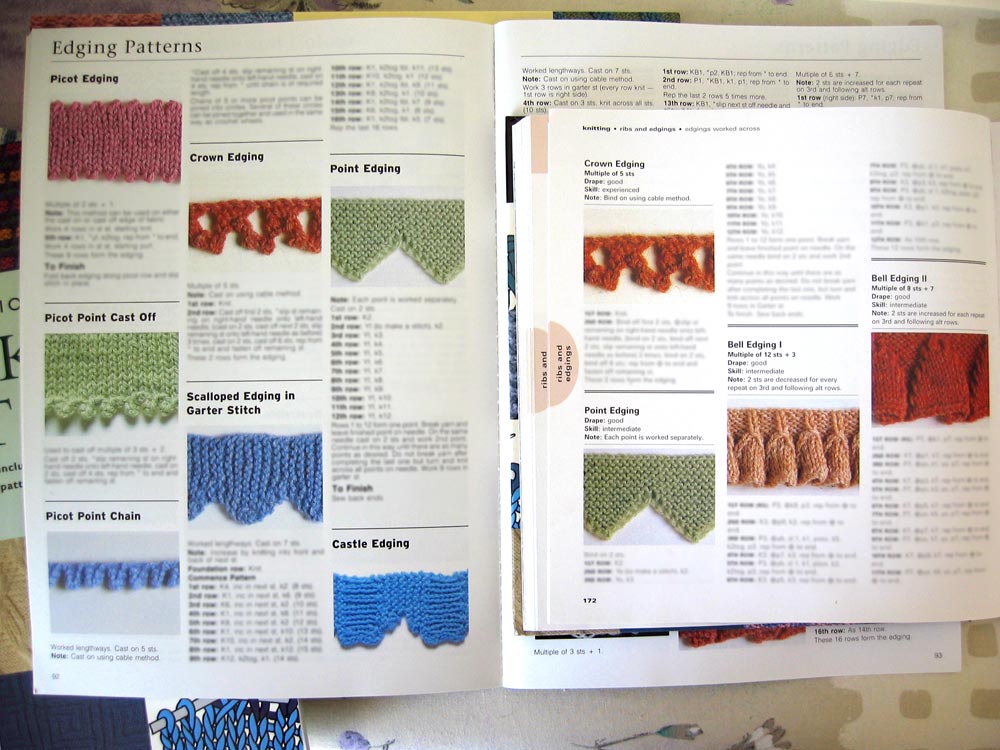 The taller book is the Harmony guide, the smaller is the Reader's Digest.
Here's the opposite page.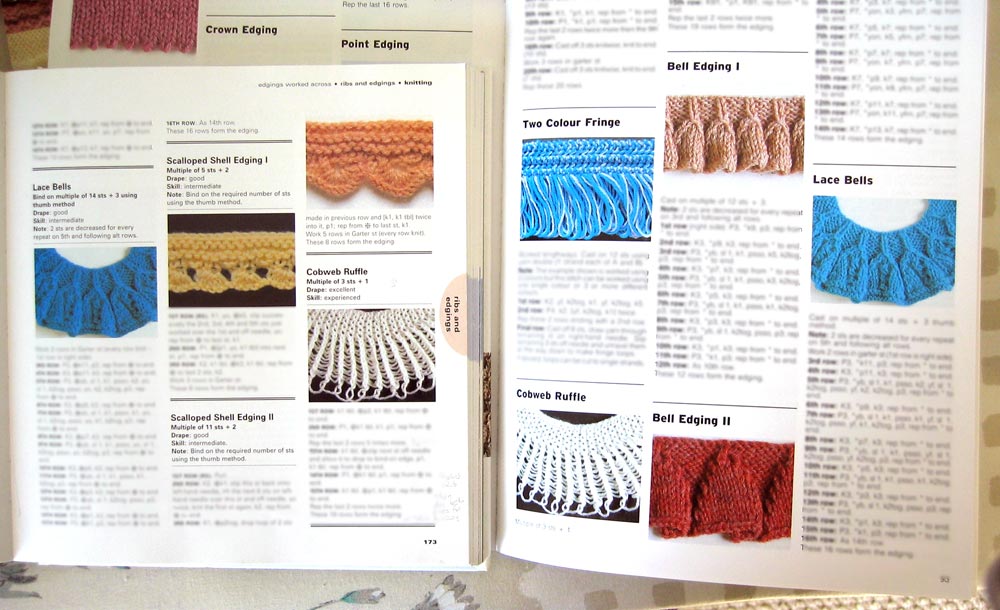 Click on any of the pics in this post to see a larger view. Oh, and just in case you were concerned, I've blurred all the instructions so as not to violate copyright.
Do you see anything similar? In fact, do you see that many of the stitch patterns not only have the same name and design but, in fact, use the identical photograph? The Harmony books do have many stitch patterns that aren't in the Reader's Digest book, but I was more than a little disappointed to see so much of what I already had repeated identically. Am I dense? Is Harmony a division of Reader's Digest, or vice versa? I wouldn't have been so taken aback if they appeared to be from the same publisher but they were pretty distinctly different.
I've gone back and forth trying to decide if I will keep the books and have decided that I will. What can I say, I'm a book whore.
Now, how about some new Panda Shots. Hope you enjoy.