A taste of the good life
After the KG shoot last week, Leo, Panda and I jetted down to San Diego to spend some time with parents who were vacationing there.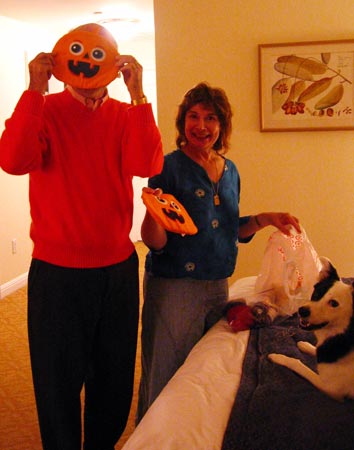 I thought my step dad was looking pretty happy. It must have been all the R&R.
The best part of the trip was Kayaking with Ben, Leo and Panda. It was a two hour paddle around a gorgeous lagoon. I don't have any pictures but there's video to come. I think Leo and I were both nervous that Panda wouldn't like sitting atop a plastic boat and drifting off into the water, but after a few minutes of discomfort, trying to adjust to the new sensation, she settled in and enjoyed the ride.
The all too short weekend saw us eating a lot of food...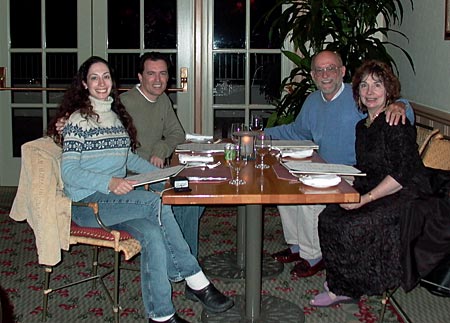 Playing shuffleboard...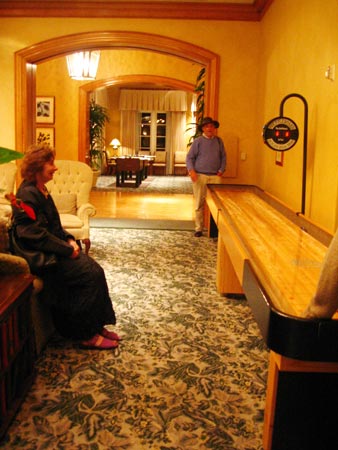 And some rousing games of pool. I am happy to say that I won every game I played, albeit by default. Hey, I'm not picky, I'll take what I can get.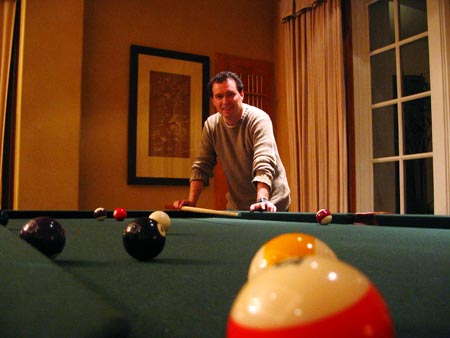 But what trip would be complete without some new yarn.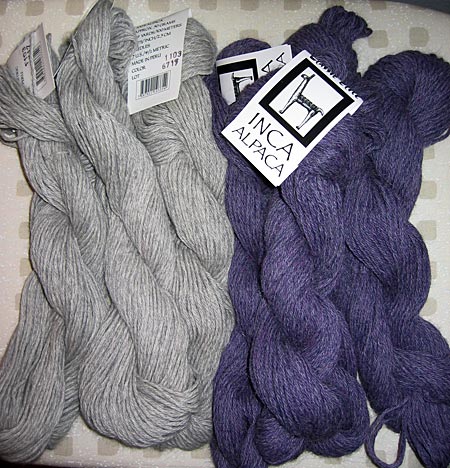 This is Inca Alpaca and it's delicious. I only bought 7 skeins (just over 700 yards) so I can't make anything too big, but whatever comes of it will be delightful.
I bought the yarn at
Black Sheep
in Encinitas. I literally could have dawdled all day but with my step dad and boyfriend quickly running out of ways to entertain themselves in the neighboring shops and prone to rushing in saying loudly "Marnie is the STAR of Knitty Gritty" in a most embarrassing manner (not only because it was loud but because I am most certainly NOT the star of Knitty Gritty) I felt a certain need wrap up my shopping trip. Of the many delightful options, the one that was hardest to pass up with some wonderful cashmere/soy silk roving they had near the front desk. This stuff was amazing, but I knew I could do far finer things with yarn than I could with roving and I decided to show some restraint.
The trip ended all too quickly and storm clouds were approaching, but before we headed back to LA on Sunday morning, we gave Panda a little hit of a her favorite drug.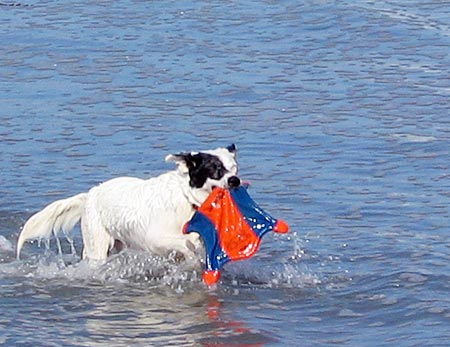 We literally timed it within minutes. After getting her back into the car and finding a restaurant to lunch at, the sky darkened and the rain began to fall. We made great time getting back home and I finished off the weekend spinning with my new
crafty girlfriend
and eating Pho with her foster mom.
It seems like we crammed a lot into a short period of time and it's only now getting close to calming down. Off to Knitty Gritty I go for my episode. Wish me luck or leg damage or whatever it is that you are supposed to wish for a person about to go do something show biz-ish.