Cut, it's in the can
My episode, that is.
The weeks leading up to my Knitty Gritty shoot were frantic and there were points when I wasn't too sure it was all going to work out, but it did and I had a great time. It was my third time at the set this year, having done and episode with
Shannon
the week before and having dropped by for a rehearsal and to see
Amy
the day before. Unfortunately, the shows shooting before Amy went long and she and I weren't able to do more than chat for a couple minutes. It's a shame but I think her show is going to wonderful. I won't give away any details but her patterns have a unique little flair I haven't seen elsewhere.
Let's get to some picture goodness.
Here's Jason, in front off my wonderful Knitsters. I remember Jennifer and Kristen's name, but I've totally flaked the third woman. I want to say it's Natalie, but I think I may be mistaken. Eeek, bad with names, sorry. Anyway, you couldn't ask for a better group, they made me feel like the most talented person on earth, and they kept a great attitude throughout the show even though it got a little long at points. Can you see my orange flutter sleeve top in back? Jason's the one who dresses the sets (there's a lot of mannequin fondling going on) and he made my pieces look better than I thought they could. Doesn't that shirt look great with a brown skirt?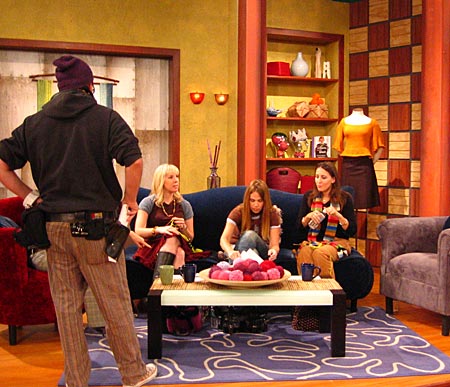 Here I am with my Knitsters again. I think they are so cute. Do you spy a
One Skein Wonder
in there?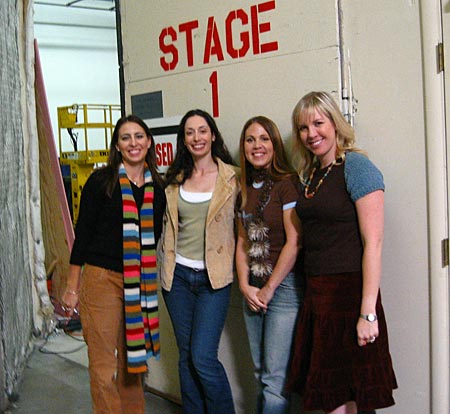 I'm thinking about using this amazing Lorna's Lace I got to make one for myself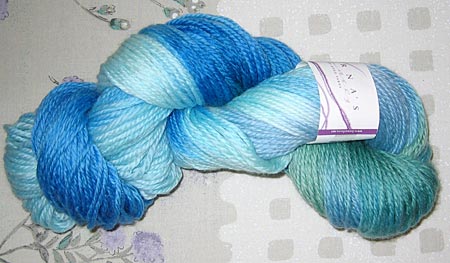 Here are
Vickie
and me right after we finished the show. I swear that woman can't take a bad picture. Damn her. We were actually pretty well coordinated colorwise.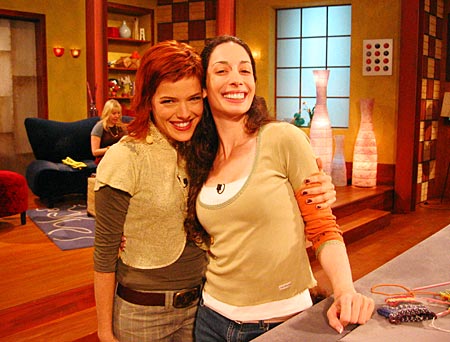 She gave me a signed copy of her
book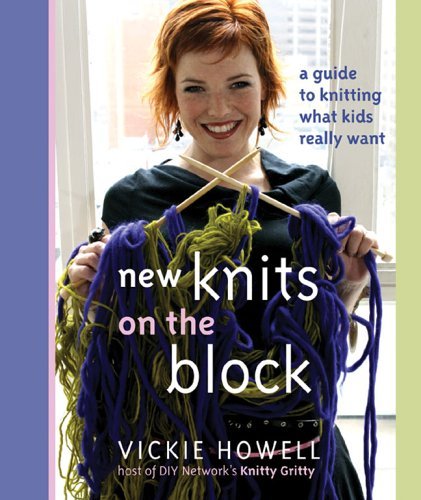 I've been eyeballing this baby for a while. It's meant for folks with kids, but you know, who's to say an adult can knit a full sized guitar for herself? And I know of at least one friend who'd dig a knitted bowling ball and pins.
Here's a horrible shot of her note.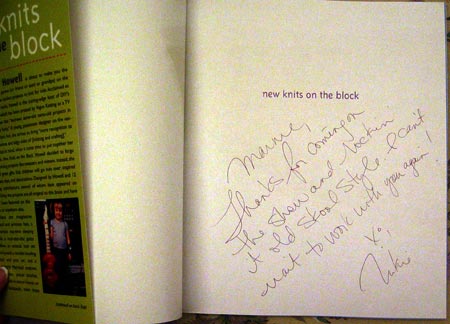 And here are two people who kept me smiling on and off the set. That's
Stacy
to the left and
CJ
on the right. Stacy is an Associate Producer and
cue carder extraordinaire
. CJ was my segment producer who seemed to keep her cool even at the most stressful of moments.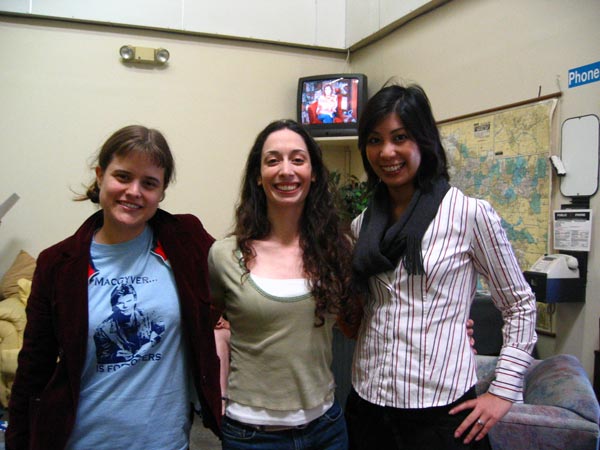 She and I are both classy women, don't you think. Yup, there was a toilet in the studio. You gotta love a good prop.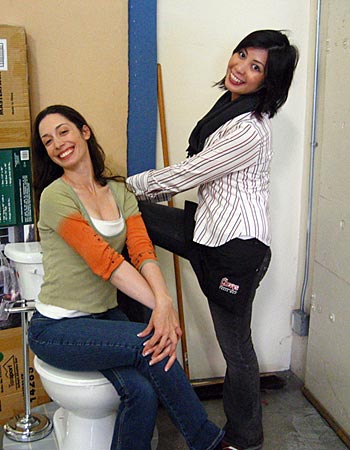 Stacy and I are rockin' hard in this photo. Guess who has bigger, manlier hands.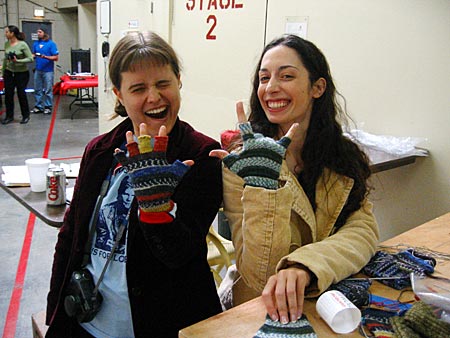 Finally, I'd like to leave you with a little wisdom found on the whiteboard: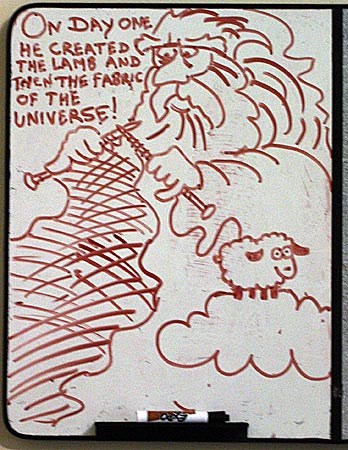 I don't know when my episode will be out, but it looks like it'll be sometime next year. I'll keep you posted. Considering the guests I know to be doing episodes, I am expecting a pretty amazing season ahead.