Sleeve-osaurus-wrecks
I just don't know, folks, I don't think I'm liking the progress on the sleeve for my cardi. I'm reaching out to you guys for an opinion. Is it a keeper or should I rethink?
I leaning towards ripping out to the elbow lace panel (running sideways) and instead knit a simple a-line sleeve to the wrist. It'll just be a gentle flair, maybe doubling in diameter from the elbow.
I just don't feel this sleeve is ballanced with the overall look of the cardi. Heck, I've already ripped and reknit this portion of the sleeve a couple times. What's one more time in an attempt for perfection?
So here it is. Feel free to give your two cents.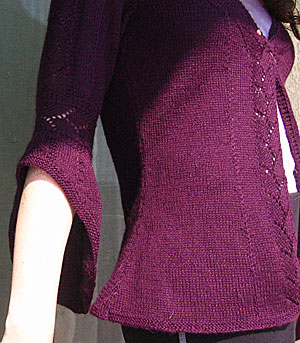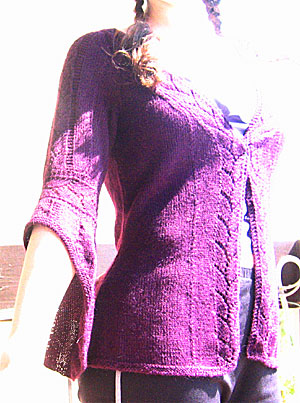 And this is what it looks like off the body.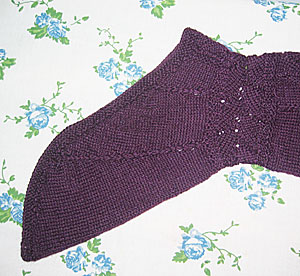 Sorry for the hit-or-miss level of photo quality.