Purple purple everywhere
Well, I feel like I haven't had much in the way of exciting knit content in a while, but with the final touches put on my submission for
Spun
I can get back to my public knitting.
Firstly, my order from
Elann
arrived.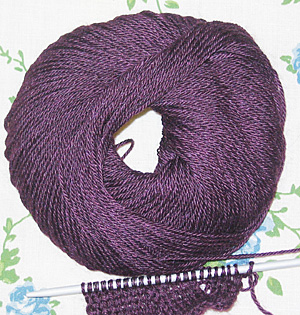 I have 20 balls of
this amazing yarn
I really don't know what I'm going to make yet, but if anyone has some suggestions, don't hesitate to comment. I also have that great Optimum I got from
Soy Silk
in a similar color. Expect a lot of dark purple in my near future.
Actually, I have an embarrassment of yarn I need to put to good use. There's almost so much that I don't know what I want to start with.
I must find time for this all while trying to manage a crazy month ahead in which we will be rolling out a new system to 75 users over 6 sites from The Valley to OC. I'm expecting little "me time" to come.
On the topic of dark purple, check out this artichoke (I have 4 total).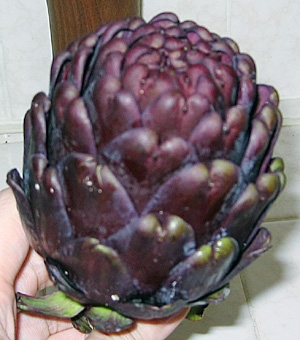 They are purple and allege to have "almost no choke, almost no thorns and cook faster." What more could I ask for?
For those of you who remember that shruggy wrappy thing I made last year, the wedding pics are finally online.
Catch 'em
here
,
here
,
here
and
here
I also wanted to throw in a picture of Panda after we ran her ragged at a beach in Ventura.