About 10,000 Stitches Later...
I've finished one front side of the cardigan.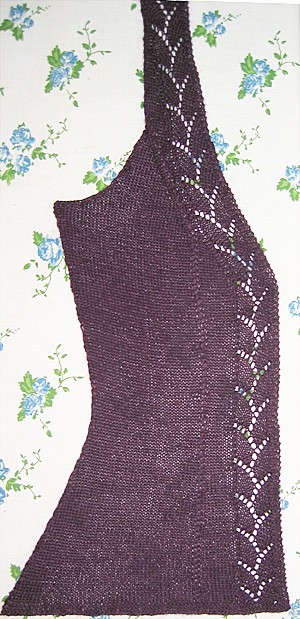 And a here's a detail shot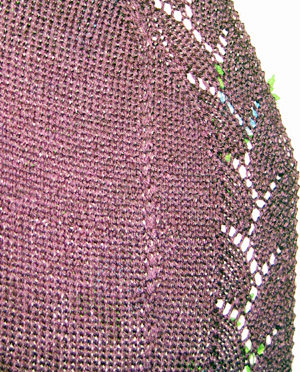 The yarn is delightful to work with, though it's very loosely spun so you have to be careful to knit the whole strand or you get sloppy looking loose threads. That aside, I am just loving working with this yarn.
For that point where you bind off for the arm pit (armscye if you want to be all technical.) I used the same technique Jody did in
this post
, from a couple days ago. I had never seen that technique before and I love it.
While I'm pleased to have gotten so much knitting done this weekend, I ended up missing out on a
blogger get together
. My car needed some service on Saturday and I needed to be able to pick it up that day or not be able to get to work on Monday. It was a hard decision, but "grown up responsibilities" won out over knitting and meeting new people.