To everything-rip rip
Well, after finishing nearly half the knitting on my InKnitters submission, I realized I'd horribly miscalculated something and the great majority of the piece needs to be re-knit. Taking the advice of
Jacqueline Fee
I did not rip the piece out but, instead, am knitting directly from the carcass of the piece to be ripped, so as I rip, so do I knit. It takes a little of the sting out of things and saves time in the whole ripping, re-balling process.
But not everything has been frustration, we got lots of beach time today and plenty of good pup shots.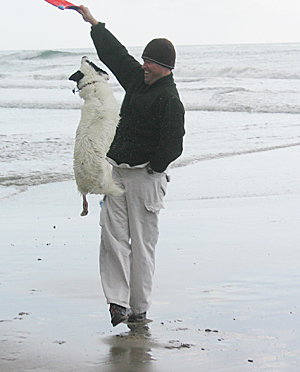 Do you see how high this girl is jumping? She's amazing.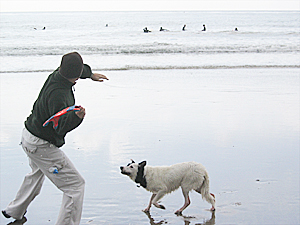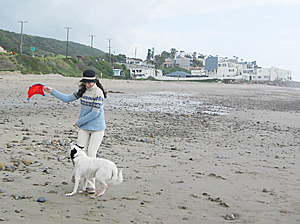 And here are a couple action shots of her mummy and daddy tossing the squirrel.
And of course, for the throw, we have a corresponding retrieve, or a reasonable facsimile.