Post 1 of 3
This post is for all the great gifts I got this weekend. I've been spoiled rotten, for sure.
From my friend Chrissy, beyond the great outing that will be covered in a later posting, I got:
Dog of Glee socks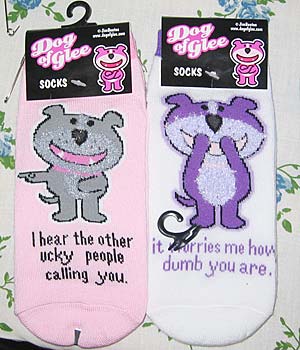 Happy bunny socks and Money Business socks
I love funny sock :)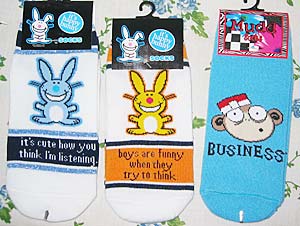 And a wonderful Happy Bunny bag, plus "Mr. Wonderful" doll that says things like, "Darling, take just as long as you want to get ready. I don't mind one bit."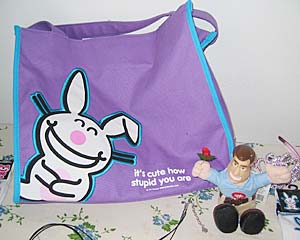 Sue, gave me this sweet doggy key chain that says "I love my dog" on one side and has a spot for your puppy's photo on the other. Cute!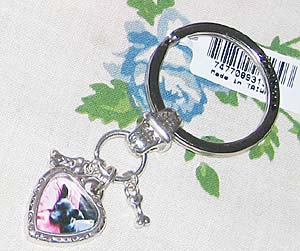 And she made me this scarf which is really really soft. It looks quite fetching on, I might add.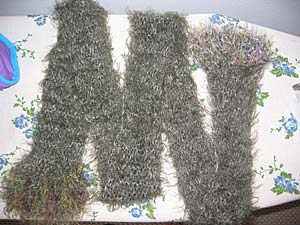 Deb got me this lovely 3 charm necklace.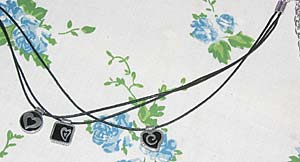 My mom sent me this rockin' Scurvy bag, with matching socks. The bag is perfect for knitting and has pockets inside and out.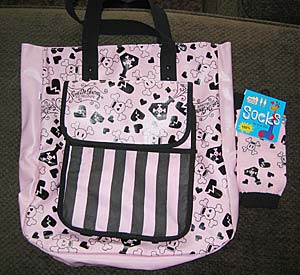 And my Secret Pal is just plain awesome. I got a whole bag of dove chocolate (dark of course) some great soap, a candle that smells incredible, a Panda-esque note pad which is absolutely going to work with me on Monday and a bag of Panda's favorite cookies. My pal also suggested I share my chocolates with Leo, which I've done, albeit reluctantly.
I did make Panda perform a demeaning trick for her cookie, but she said it was worth it.