Pay Day!
After finally finishing the
Soy Silk
piece, writing up the pattern, getting the schematics in order and confirming that the owner had everything she needs, the time came for compensation. I will be honest when I admit that I have known very little about the various yarns out there despite the fact that I'm a fairly prolific knitter. I really used
Artfibers
yarns almost exclusively up until a few months ago. So when
Jonelle
asked me to pick what I'd like for my payment yarn, I said, "Optimum DK sounds nice. I like the dark purple color."
Have any of you seen or felt this yarn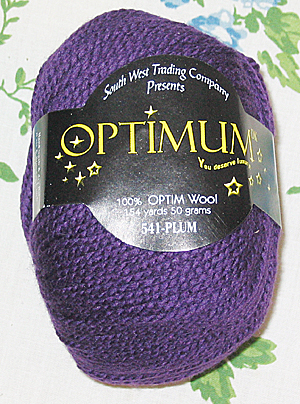 Words really can't describe how soft this yarn is. Actually, that's not true,
Knitter's Review Forum
does a pretty good job.
Little did I know that this yarn is $26 a ball. Even less did I know that I'd get this much of it.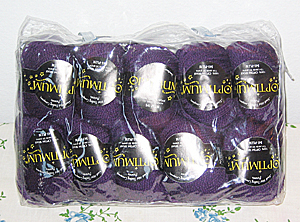 Sorry for the crazy flash reflection. That's 10 gorgeous balls of the softest merino yarn I've ever held. And let me tell you, I loves me my merino.
So at 154 yards per ball and 10 balls I certainly have enough to make something pretty for myself. Taking into consideration the suggestions on K.R.F., I think I may make myself a nice wrap. I will have to scour the various stitch pattern books I have.
But for now, I need to set this lovely yarn aside as I have a pressing deadline for InKnitters (everything needs to be to them by March 1) and a less pressing, but equally involved project for my PIP along.
And just to eat a little crow in public, I totally flubbed every part of my baby brother's b-day, having suggested that his b-day was the 1st because I didn't know what day of the week it was and then realizing that I made a mistake with his address on one of the packages I sent. Yah, good going, Marnie.
At least I'm pretty sure I got everything right for my secret pal. I'm mailing her package on my way to work today.