PIP Along
I have an idea for an "along" and I'm wondering if anyone is interested.
I'd like to do the theme: "Peace is Patriotic" to both support the troops and express a desire for the war to end as soon as possible.
I came up with a little logo but don't feel hemmed in by that.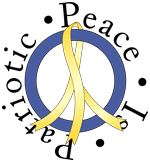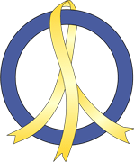 There would be no set project, just a theme.
Some ideas might be


Sweaters with a little intarsia ribbon on the chest


Bags with ribbons or "Peace is Patriotic" on them


Hats for troops


Yellow scarves


Items knit with yellow ribbon yarn


It could really be anything and I'm open to suggestions.
Go ahead and leave a comment if you think you might be interested, and if people are, I'll start a little blog page for it.