Thanks
Thank you to all of you who offered to test my cloche pattern. I've finally finished the last of the details of the pattern and am ready to have it proofed. I've named it "Erte" after a designer from the 1920s that I'm quite fond of.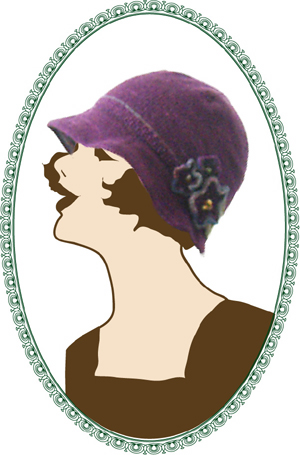 I drew a knitter's name at random and am just waiting for a final confirmation before I send along the pattern. If she opts out, I'll give the second name I drew the option.
Today's my last day at work for four days. I don't know how many of you listen to NPR but there was a funny little commentary yesterday about how we should all be granted the week between Christmas and New Years off when both holidays fall on a weekend day (approximately once every 4 years) because even those of us who have to be at work can't do too much since so many others are off. That's an idea I can get behind, but I'm not holding my breath.
If there is one shining light in my rather slow past couple of weeks at work, it's been my weekly S&B at work. My newest "student" brought me a lovely Christmas gift yesterday. It's a Navajo dream catcher which I'm half tempted to keep in my office except for the fact that I think it sends the message that I like to nap there. The boss may not like that insinuation.
Finally, I thought you might like to see some Panda on Panda violence that's been taking place in my house.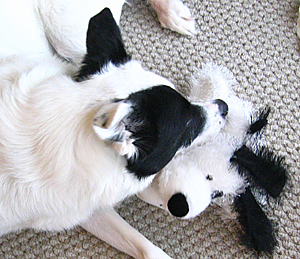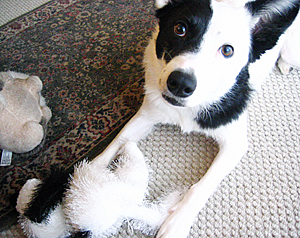 I'd be horrified if it weren't so cute. This was one of Panda's many birthday and Christmas gifts. She amputated one of its legs within minutes of receiving it but the rest has stayed intact since.