Who are you today
Maybe if you had the right underwear, you'd know.
A lovely woman, with whom I've been corresponding via email, gave me the glorious idea of doing day of the week underwear with my knitter cartoons. I wish she had a site to link to but she doesn't so I'll just give a public "hello" and "thank you" to Michelle from here.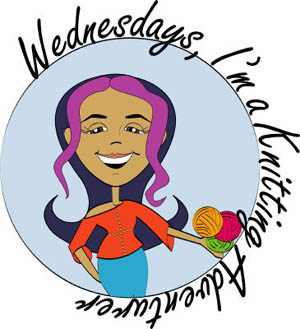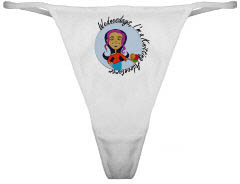 Click either image to link to the whole line of products.
CafePress doesn't offer any type of cool package option, so if you like 'em you have to order them individually. If you don't like them, that's fine too, I understand. Now, if we can only convince them to offer the underwear in other colors....