Happiness is a ball winder
I finally gave myself a ball winder. I've been winding my own wonky balls of yarn forever, but now, I have the most beautiful yarn muffins and I just can't stop.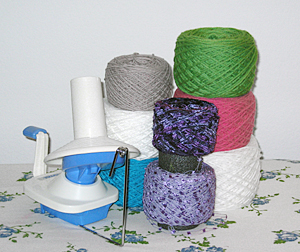 I've made a little progress on my Paco top. I'm pretty happy with the shape, but I'm not so sure if the fit will be right. It seems a little big right now. I don't like too much ease in my clothing because it tends to just look sloppy on me. We'll see, it wouldn't be the first time I had a frogging party.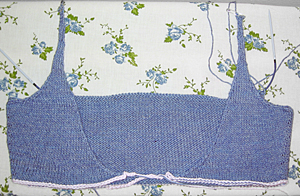 I'm also playing around with some lace options, I'm thinking about a simple leaf design with a bit of extra seed stitch to give it the 2-3" width I need. I'll try to get a sample knitted and posted soon.
Panda wanted me to thank all her admirers for their well wishes. She主s just wondering when she gets to go back and show her big watery playmate who主s boss around here.