What you've been doing
Mari
has made a version of the
Nautilus hat
Here it is before blocking: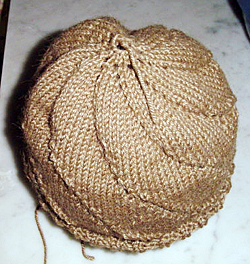 And here it is being blocked upon an oriental pot: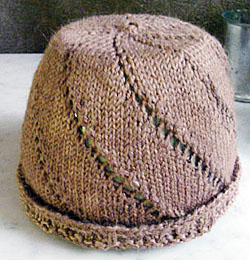 For all of you who are considering making this hat, you'll probably find that your version benefits from blocking as well, since it will bring out the eyelets in your piece, which, after all, is the point of the hat.
Donna Marie has made a version of the
Diva Halter
that is simply stunning.
She has this to say about the way she made the top:
"Thanks again for the pattern i absolutely loved it. Used a stretchy brown topaz headband/choker for the neck and some old jewelry for the back, and some great ribbon yarn "La Nova" from Schachenmayer."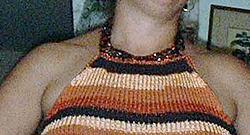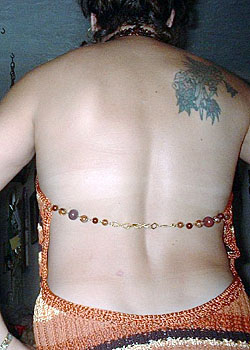 I just love the way the sparkly jewels play against the knit fabric.