Dragon is Sailing Along
The Dragon Hoodie is making great progress and I'm actually excited to offer this pattern to everyone because of that. My original version used a Red Heart yarn which is nearly kid proof and very low maintenance but was miserable to knit with. It seemed like the yarn was constantly falling apart, splitting or snagging on a needle.
Catnap has been a sheer joy to use. It's so soft it just glides over any needles I use (I've been using a pair of Audis for the ribbing and a my Denise Interchangeable for everything else.) The yarn goes pretty far too. A 50 gram spool got me through the hood and three quarters of the body. Another spool should cover the rest of the body and the sleeves.
Ok, enough chat, here are some pictures.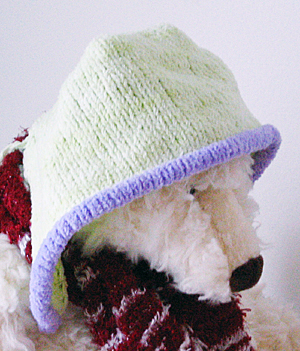 Here's the hood. Thank you to Schloop for modeling for me.
Here's the body. I hope to finish up the back today and then start on the sleeves.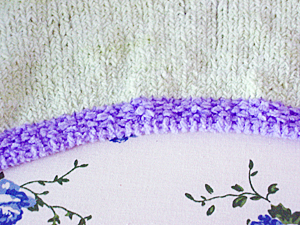 This is a detail of the hem. It's worked in seed stitch and I used a tubular cast on to give it a nice clean edge.