Poncho Sneak Peak
Here are a couple lightly blocked squares from the future poncho.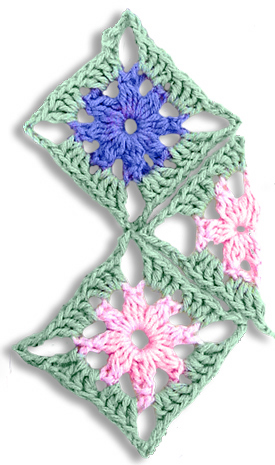 And here is the schematic for the final piece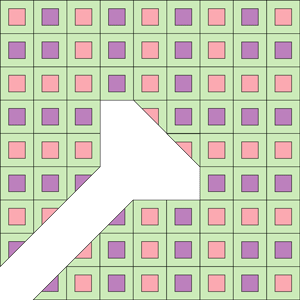 The neck and front placket will be worked in knit ribbing in whatever color I have enough of when the crochet is all done. I'm not sure what kind of closure I'll use, probably buttons, but maybe snaps if I can find some good heavy duty ones.
As much as I love love love to crochet, the one thing I dread, especially with motif style pieces like this, is weaving in all those ends. Wool is a bit easier as the yarn tends to hold onto itself, but cotton is unforgiving. Since I want mom to be able to wash this regularly, I'll have to be diligent in securing those ends well.