Great Glorious Yarn!
My package from
Artfibers
arrived today. Yay!
I got enough Catnap to make a girl's version of my
Dragon Hoodie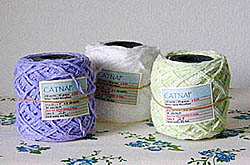 As well as oodles of Paco to make something decadent for myself.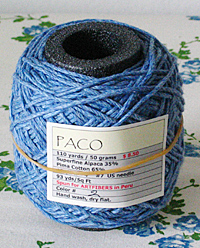 This is the same yarn I used in the
Nautilus
hat.
And finally, I got this wonderful yarn made of cotton and stainless steel. Take a look at it. I had seen it in blue and it was lovely, but I love it in red because you can actually see that it's made with metal. I see some kind of sexy, but simple, openwork top that plays against he complex irregular stitch this yarn produces.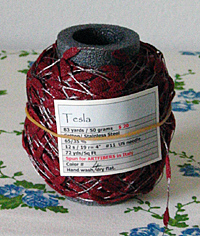 So, now I have yarn galore to hold me for a while, which is great because in a month I will be traveling to NH and will have several long flights during which to work this all into fabric. It's times like this when I wish I could ride public transportation to work