My newest FO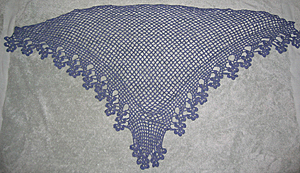 Here's a wrap I crocheted, recently. I really must write the pattern up. It's actually quite simply to make the base, but the border is a bit more complicated.
Here's me wearing it: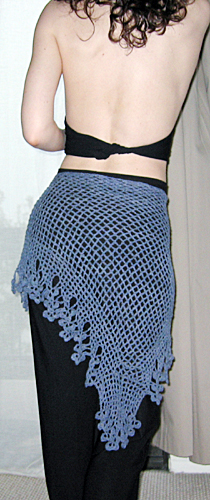 Hey! Isn't that border a lot like your Gothic Lace pattern? Good eye! It is indeed. I had to fudge the corner a bit, but it's not too bad.
Oh, and here's the front view, it closes with a flower. There's a button attached to the flower that can slip through any of the openings making the piece multi-sized.