Friday, November 18, 2005
Christmas starts early at chez Marnie
My mom surprised me with these: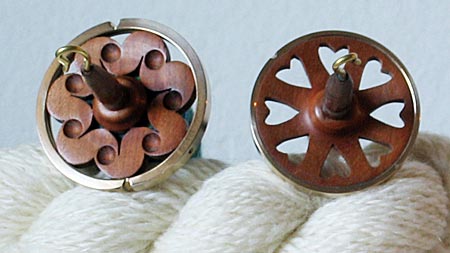 They are
Golding
Ring Spindles. The one on the left is 0.9 ozs and the one on the right is 0.3 ozs and they are amazing. I love my first spindle, it's been serving me well, but these, well, they are nearly magical. You just give them a little twist and they spin forever. I'm smitten. They came in the mail last night and I stayed up late to give them both a test drive.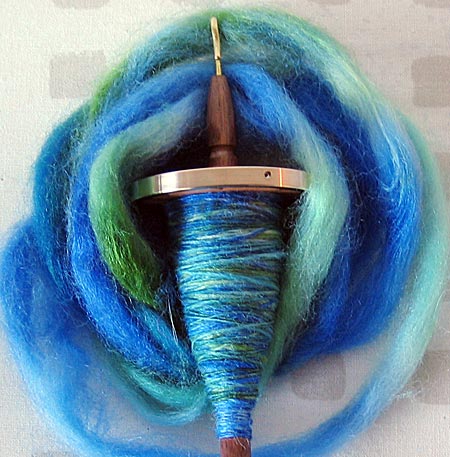 For the heavier one, I spent some time with my remaining blue and green roving. I feel like I can spin so much faster now. No sooner have I started drafting then my spindle is touching the floor, and not because I've dropped it. Amazing. And with the lighter weight I can make a finer yarn.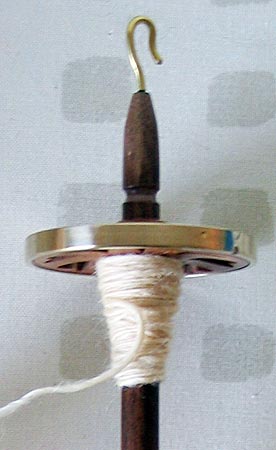 With my other spindle I've been tackling a little of that Soy Silk/Cashmere blend. It has a very short staple and is quite delicate so this ultra light weight spindle is perfect. Did I mention that I love these spindles.
Oh and for all of you who have asked for a pattern for those little mitts in my last post, it will be available December 1st over at
Spindlicity
. When you see the pattern, you'll realize how absurdly simple, but I like them.