Sunday, November 27, 2005
And whiskers on kittens
As if a 4 day weekend were not enough, this has been a weekend of favorite things for me.
To start with, it was Leo's and my 5th anniversary this weekend. We went out for a great dinner of steak and wine.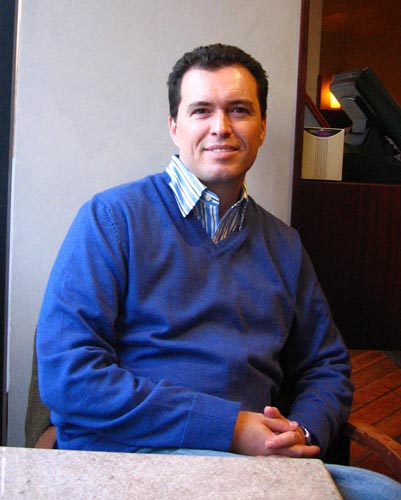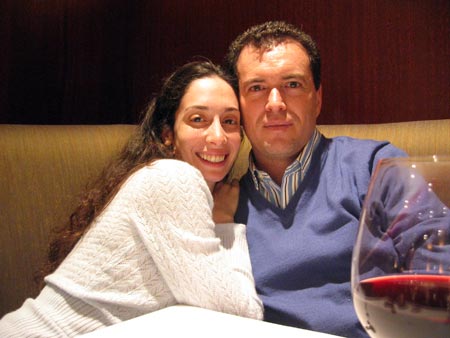 There was, of course, dessert.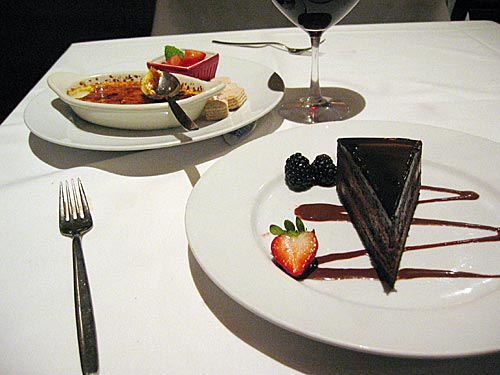 That chocolate cake was every bit as good as it looks.
I also upgraded my phone after 4 years with the same one.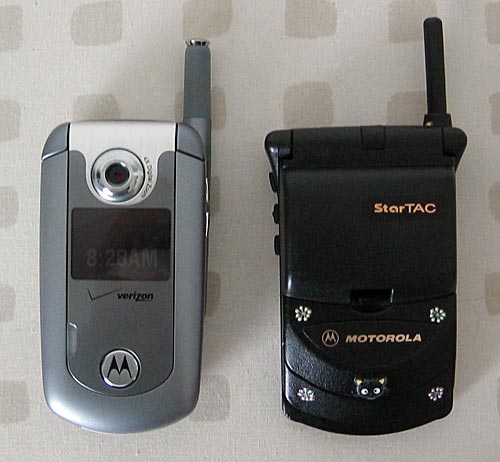 On the left we have my pretty new high tech camera phone, and on the right is my old, beat up, unattractively adorned old phone. Sayonara!
I spun some more of my gorgeous roving. Doesn't she look lovely in the sunlight?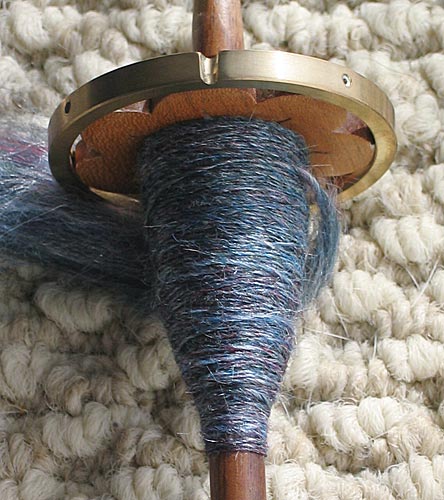 I think this is a better shot than I've been able to show you before, since there isn't much sun before or after work this time of year.
My friend
Amy
sent me these handmade, and beautiful stitch markers. Sorry the shot is so bad, they are more beautiful than the picture really shows.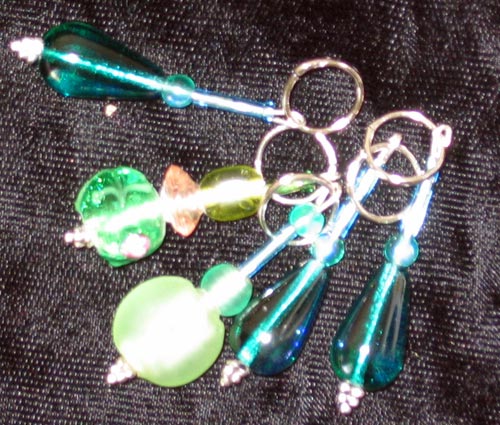 And I got to hang out with two adorable kittens. My friend is an animal trainer and these two boys, Ben and Jerry, are headed up to Toronto to do a commercial. They've been borrowed from an animal rescue and will receive excellent care and training before being returned to be placed in a loving family. How cute are they?