Friday, October 07, 2005
It's Feast or Famine in Chez Marnie
You know, I'm not going to even apologize for the fact that I have more new books and yarn to show you.
I had two packages waiting for me when I got home, more of the books from my Amazon splurge to build my designing library and a big ol' care package from me mum.
So the newest members of the Library of Marnie are these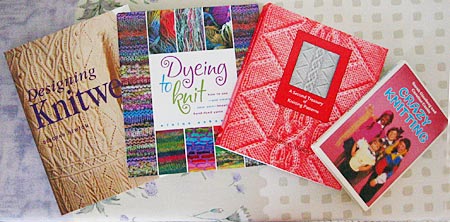 The first and third book are the ones I bought. We have
Designing Knitwear
and Barbara Walker's
A Second Treasury of Knitting Patterns
.
The other two books came in my care package.
My mom got me a signed copy of
Dyeing to Knit.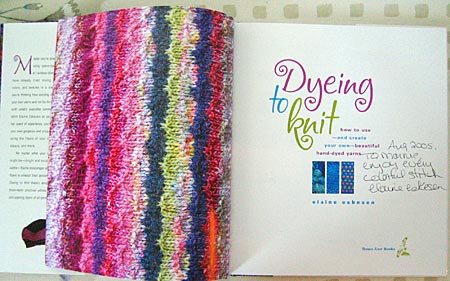 That's where Elaine Eskesen autographed the book.
The last book is a gift from a dear friend back in NH. The book is called
Crazy Knitting
and it's from the mid 80s. It's a real laugh. It's a book full of kids' patterns. Here's a close-up of the cover.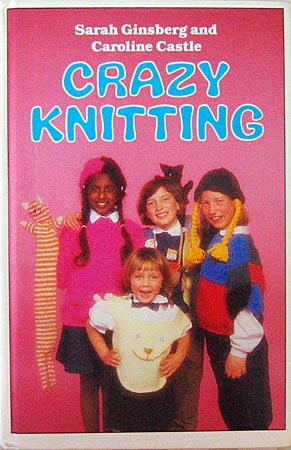 There are also some very cute finger and hand puppets and a few other items not shown on the cover.
But that's not all that came in my package. My mom also included a fun little makeup bag/purse full of samples and a full sized bottle of my favorite hand cream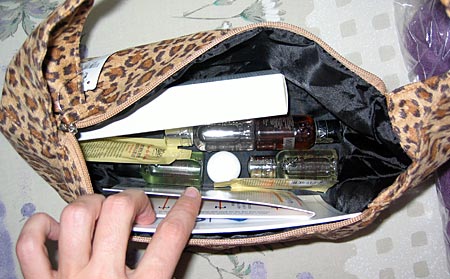 I love this stuff. I get to try out all sorts of products I'd normally never get to use. And the bag is a great size for brining a camera, wallet, phone and breath mints for when Leo and I go out.
And check out these amazing PJs. The pants have a really cute white feather motif up one leg as well, but I didn't get a picture of it. Just know that the top and bottom look great together.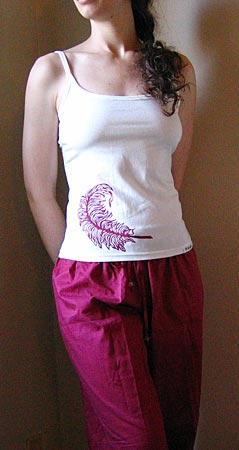 But the last item will probably appeal to the greatest number of you. While in England, my mom got me a bunch of the knitter's knarcotic: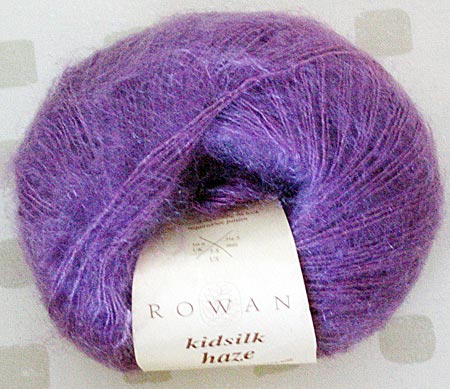 Cracksilk Haze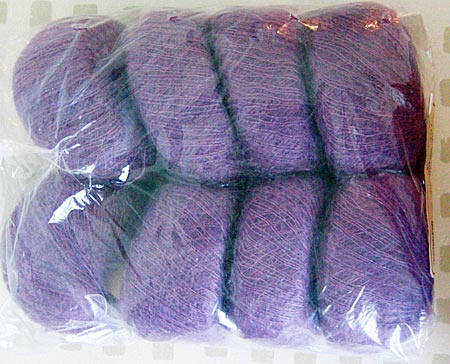 It's a gorgeous color. In real life it's a touch more towards the pink/red tone, sort of a saturated mauve-purple shade. I have 8 balls with which to appease
me and my monkey
.