Saturday, May 21, 2005
A yarn only a mother could love
Well, I've been finalizing my piece for the next
MagKnits
and spinning a lot.
I've now made two little two ply balls of yarn. Here they are in all their splendor and glory.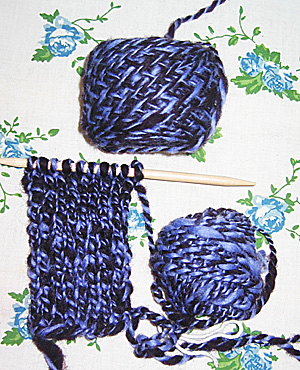 The bottom one, being swatched, is made with my first bits of spun yarn. As you can see, it's a train wreck. The plies are a roller coaster ride of valleys and peaks, and there are several knots throughout. On top is my second ball of yarn. The plies are a bit more consistent and there are no knots. No one is going to be beating down my door to buy this yarn, but I'm pleased that it's getting better.
Here's another pic of the slightly less scary yarn: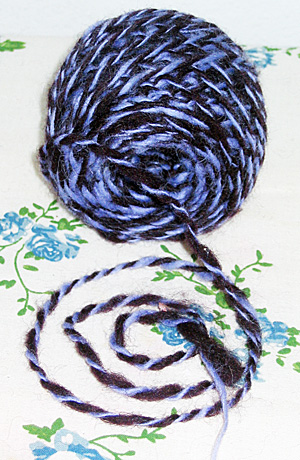 I want to give a public "thank you" to
Miss Janice
who took some time to give me some spinning guidance. Did you now that roving had a direction? I didn't? That little tidbit has been helping me get better results.