Also known as "Curses Foiled Again".
This is the second sweater I've knit for Leo and neither have, yet, resulted in the end of our relationship. I will spare you my diatribe on the boyfriend sweater myth, because I'm simply too pleased to have this off the needles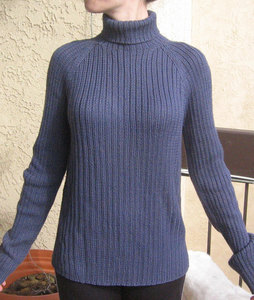 I hope to have a properly modeled version of this for you soon. For now, you'll have to settle for it on me (and slightly rumpled).
Pattern notes after the bump.