I'm sitting in Portland International Airport, enjoying their free (FREE!) WiFi while I await my flight down to John Wayne Airport for a quick business trip. My flight is a little delayed today. Why?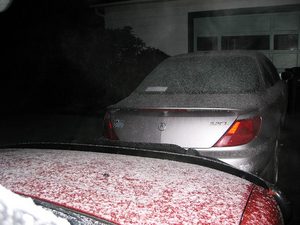 Snow-ish stuff.
And since I'm just now starting to acclimate to Portland weather, I'll spend almost all of the next two weeks in California and get my resistance to cold back down to nil. Yay!
Knitting on unbloggables continues in earnest, but I've spent a little time with El Matchador, here and there.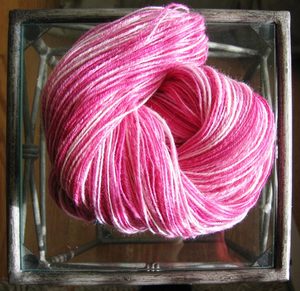 Candy pink Polwarth from Lynn. I spun the singles up lacy fine and created a 3-ply using the Navajo plying method.
Would you like to see it closer?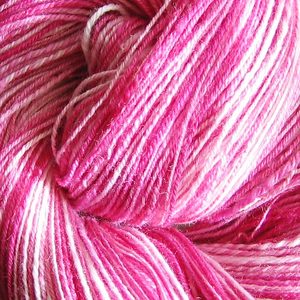 I knew you would.
But I won't be seeing much of El Matchador these next couple of weeks. I think I can live with that. But there are two things I'll miss bunches and I have a picture of one of them right here.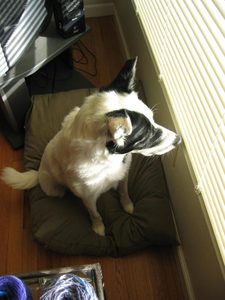 Three guesses what the other is...first two don't count. Well, time to check my flight status. Jet setting is soooooo glamorous.