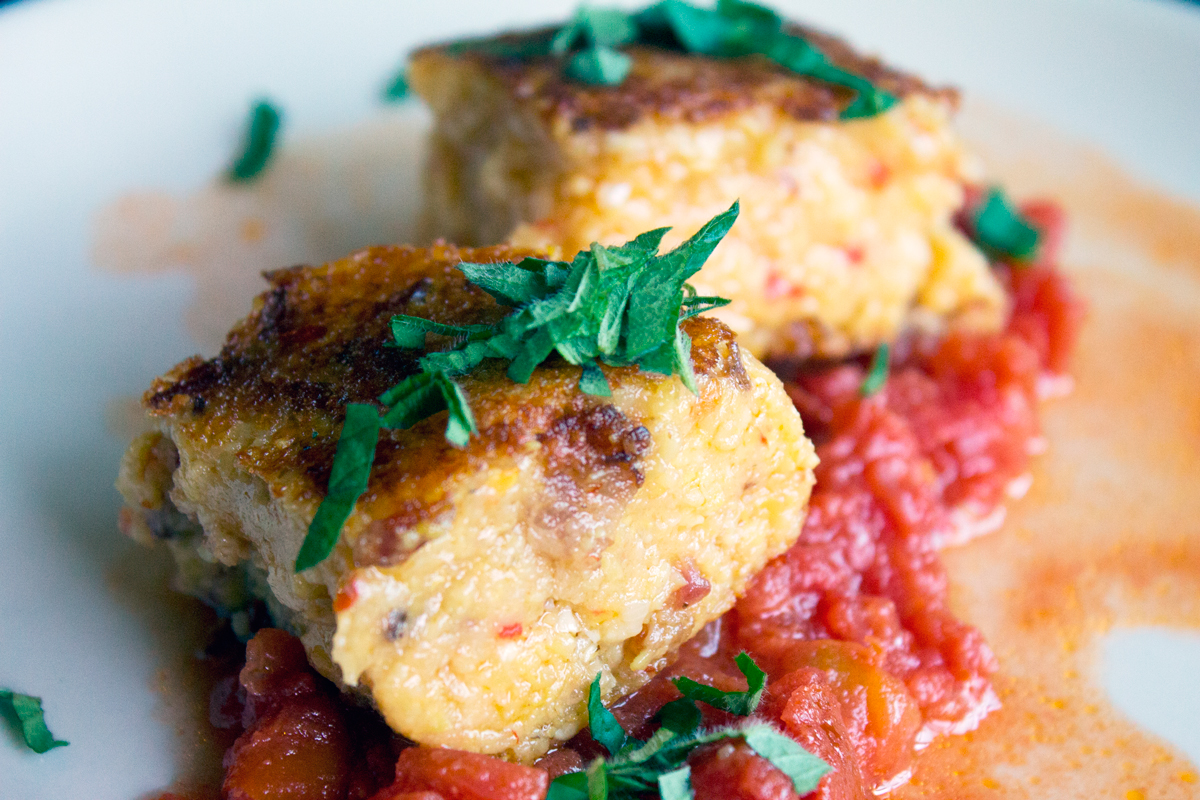 Last month, I ended up with a bag of course cornmeal, of which I needed only a half a cup and I was trying to think of something to do with it. My husband whose father's side of the family is Italian, loves polenta so I figured I'd give it a try. I used Alton Brown's recipe, with some modifications and I'd thought I'd share since Leo dubbed it the "best polenta I've ever had." If you like a more traditional flavor, Brown's is excellent. This is just a more robust version.
Ingredients
5 slices thick-cut bacon
3/4 c finely chopped shallots
3 garlic cloves, finely chopped
4 c chicken stock
1 c coarse ground cornmeal
3 Tbs butter
1 c shredded extra sharp cheddar
Olive oil for frying
To taste:
salt (used about 1tsp)
sambal/chili paste (used about 1.5 Tbs)
Garnish:
1 can diced tomatoes
2 tbs olive oil
3 sprigs fresh oregano divided
1 shallot cut in half
2 cloves of garlic, peeled and smashed but whole
thumbnail size piece of parmigiano-reggiano rind if you have any
Preheat oven to 350F
Cook bacon in a dutch oven or other oven-safe saucepan, until crisp and set aside. Remove all but 2 Tbs of the rendered fat. Cook shallots in fat over low heat until translucent. Add garlic, cook until tender. Add broth, bring to a boil, whisk in cornmeal. Cover pot and place in oven. Cook for 36 mins whisking ingredients every 12 minutes. Check for doneness and cook longer, if needed.
While the polenta cooks, chop bacon into small pieces.
Once polenta is cooked and while still hot, stir in butter and allow to melt. Add sambal to taste. Add bacon and cheddar and season with salt as desired, remembering to taste a bite with some bacon to ensure you don't over salt.
Polenta is ready to serve at this point. To get the results in the photo, do the following:
Place a piece of parchment paper on the bottom of a 9" x 9" cake pan. Pour polenta into cake pan and allow to chill until completely cool. Use the freezer for faster results
While polenta cools, add tomatoes to a small sauce pan, with olive oil, shallot, garlic, 2 sprigs oregano and cheese rind. Cover and simmer for 20 minutes. Remove shallot, garlic, oregano and cheese. If the wateriness bugs you, you can cook the tomatoes with the cover off, but I like it and mix it in with the polenta when I eat it.
Once cool, turn onto a cutting board, removing parchment paper. cut into 16 squares by dividing into 4 pieces in each direction. Add olive oil to a non-stick skillet and add polenta, working in smaller batches so as not to crowed. Cook each side until golden brown. Serve on top of tomatoes adding some chopped oregano for garnish.
In the garden
For those of you who don't like polenta, here are some shots from the garden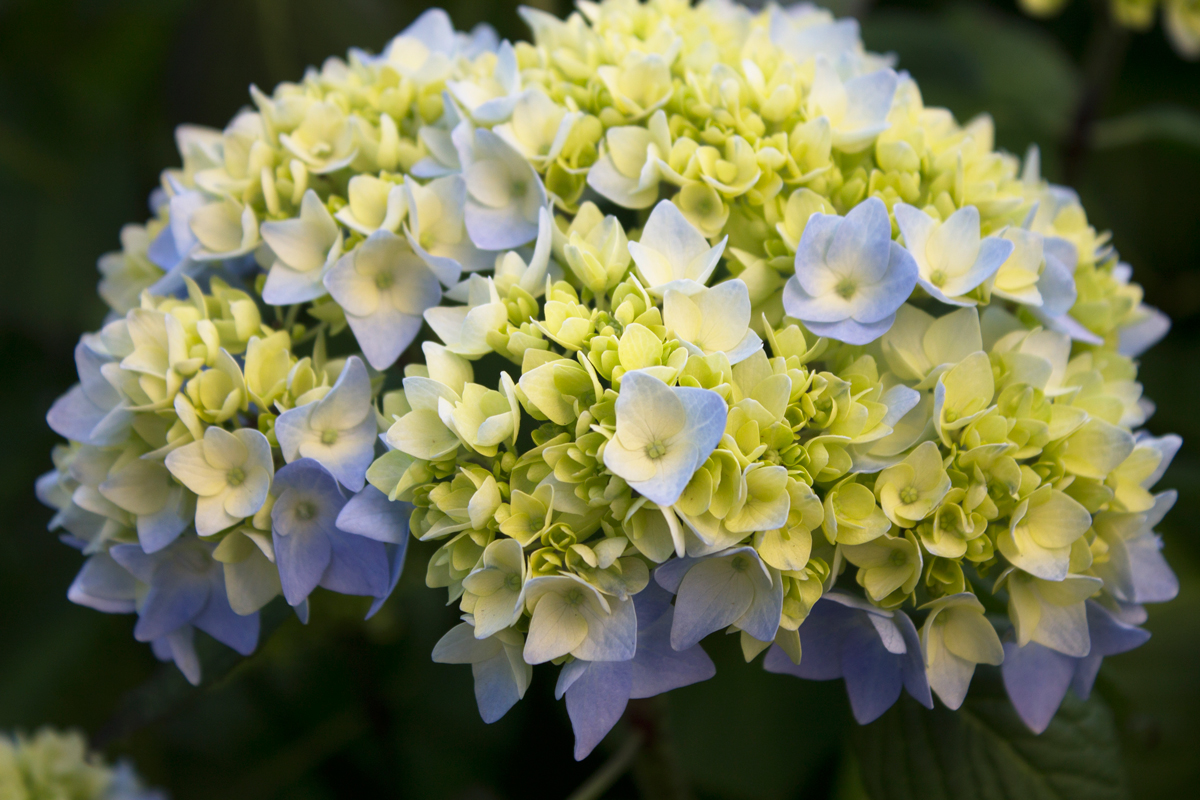 Hydrangea starting to bloom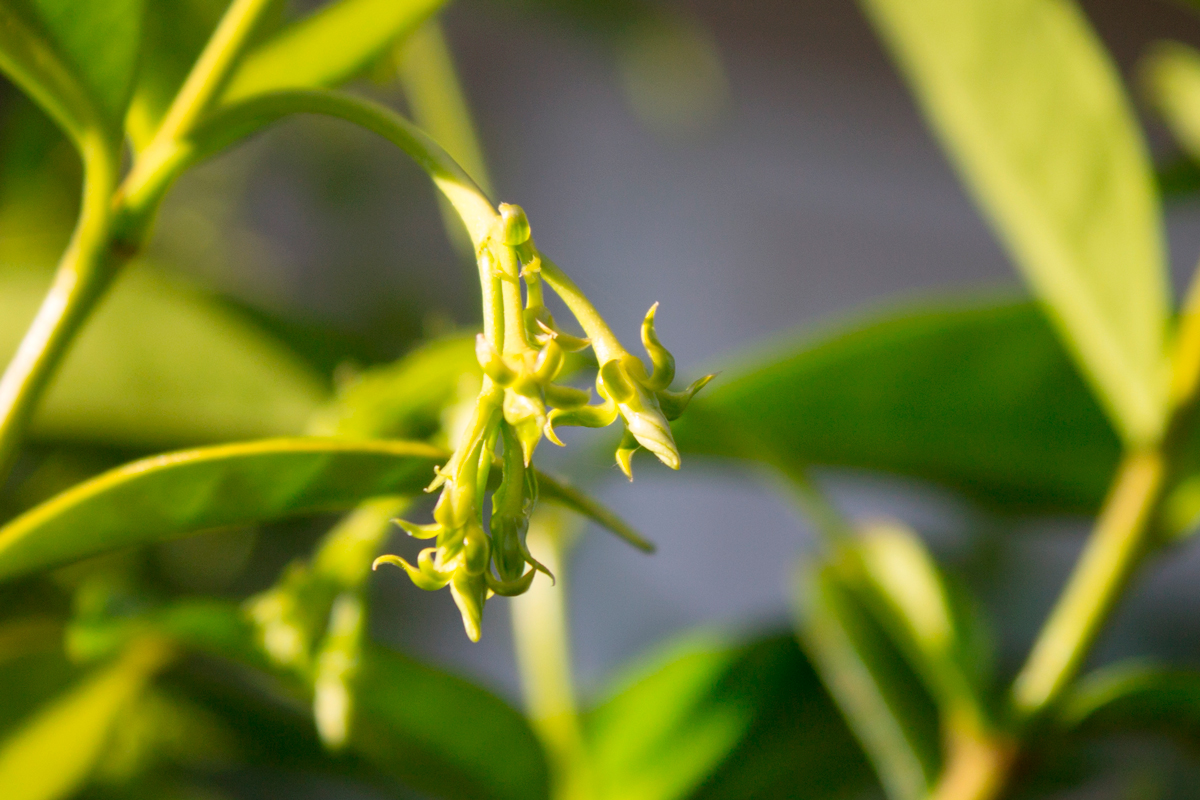 Spiral buds of the jasmine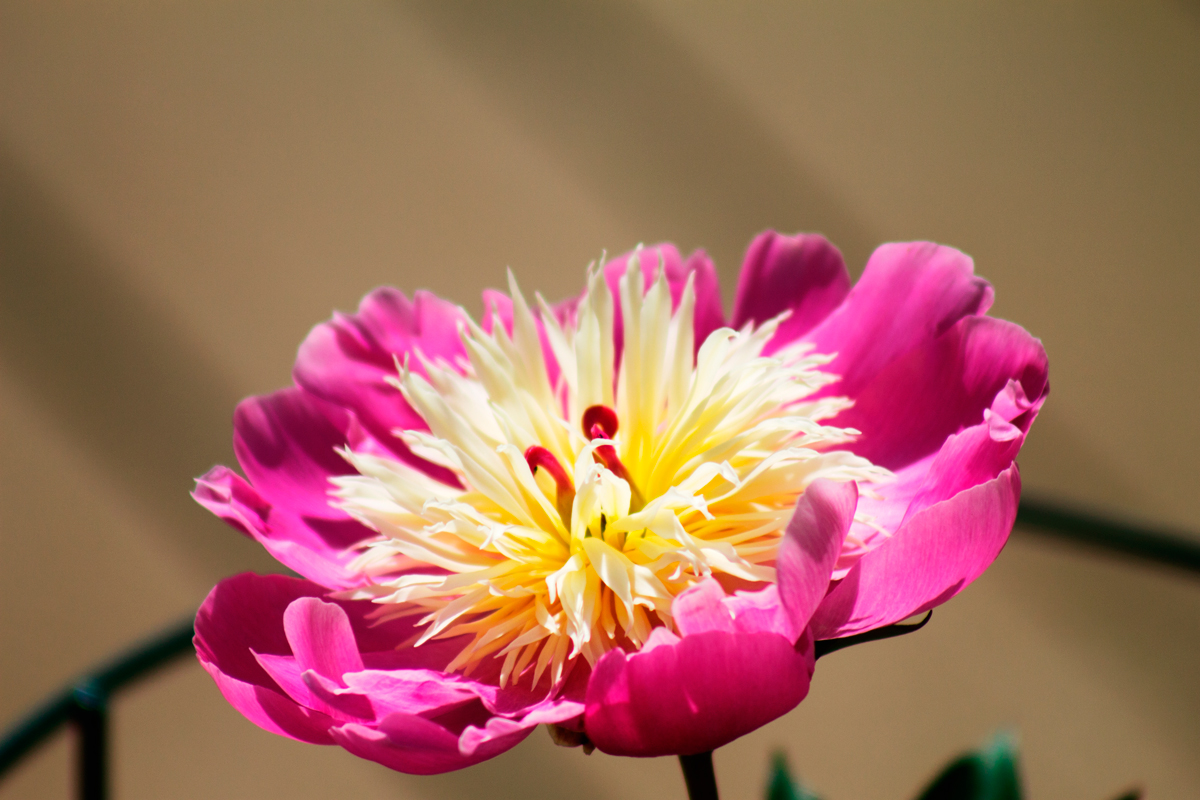 Bowl of Beauty peony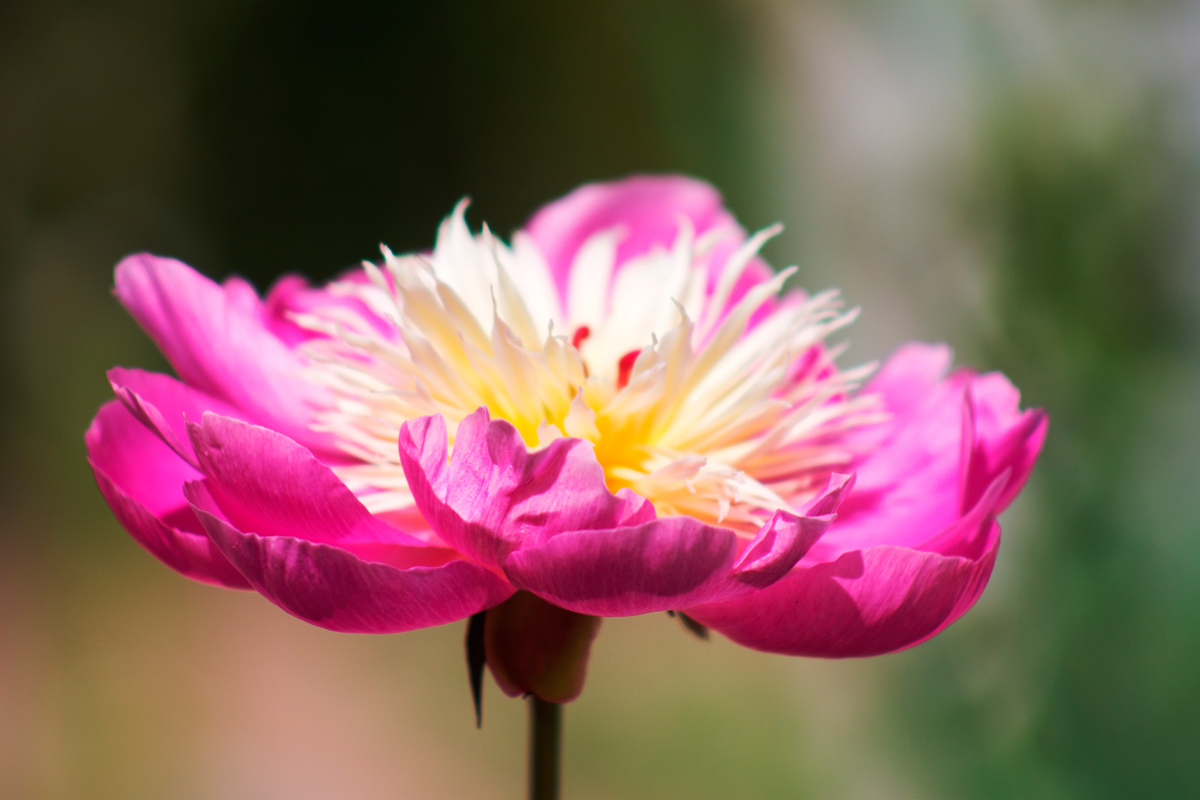 Same bloom, different angle