Guess who has two thumbs, a birthday yesterday and a new pattern out? Did you guess this girl, right here? Because if not, you're a terrible guesser.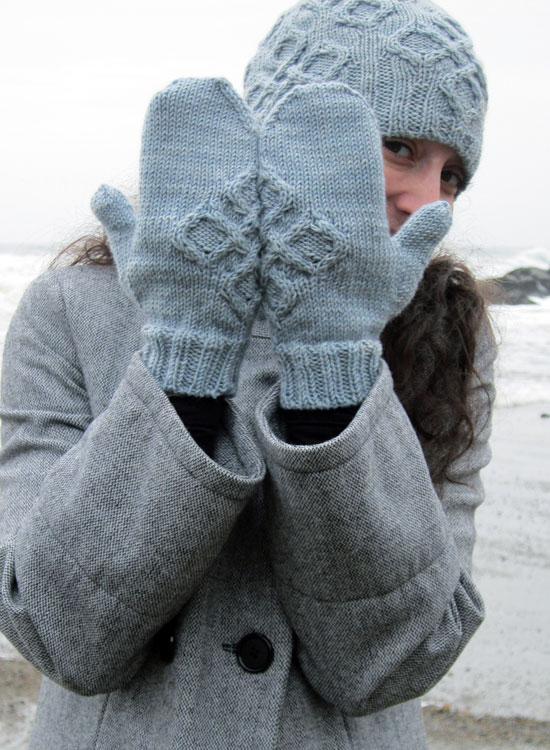 Willowherb is another design in honor of ShaliMarch. I wanted to get this out before Stitches West, in case any of you will be going and want to stop by the Shalimar Yarns booth to grope and ogle their pretty pretty yarns. Oh and be sure to check out this thread for a discount on my pattern and many others, throughout the event.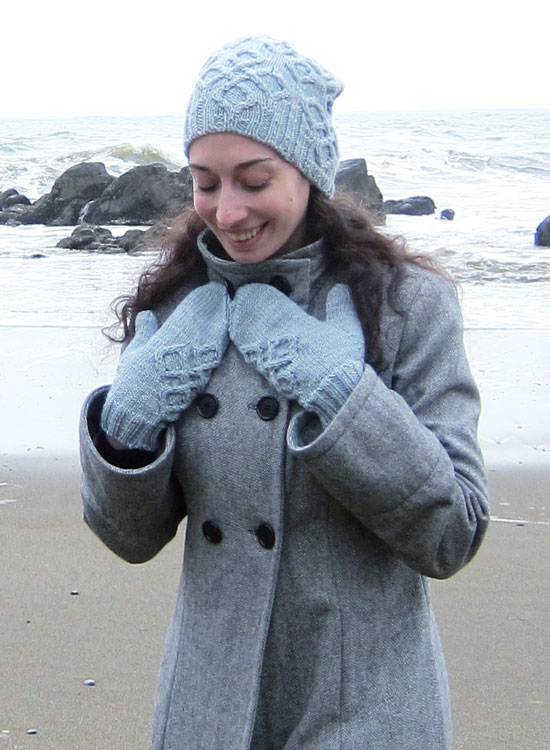 The Willowherb mittens come in two hand circumferences with easy instructions for adjusting the mitten length. The hat is in one size but will easily stretch to fit a variety of adult head sizes. Further adjustments can be made by adjusting the gauge at which you knit it.
Since the pieces are knit in a worsted weight yarn, they are pretty fast to knit. I was easily able to knit most of a single mitten, in one night. It's a nice break from all the garments and larger shawls I normally design.
For more details, check out the Ravelry page or my shop page.