I think that one of the thing that draws me to designing is the problem solving. I used to buy those silly mensa puzzle books, just because I love figuring stuff out. But there are times when designing is just maddening, mostly because of stupid mistakes, like making a giant wacky thumb on a mitten.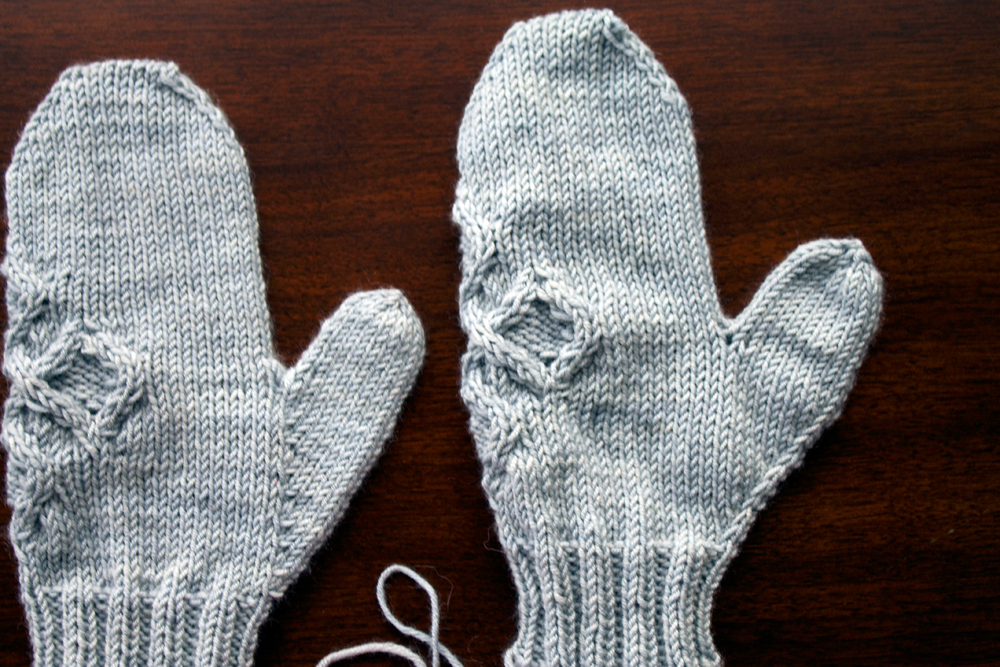 Wonky thumb on the right.
The first Willowherb mitten I made had the thumb increases on the outside of the thumb and was almost an inch bigger in circumference than the final thumb. Shifting the increases in to the palm side made for a more pleasing shape and taking out some stitches gave it a better fit.
I knit another mitten, with a proper thumb. They are pretty fast to knit and I had plenty of yarn left, so I knit the third one and was feeling pretty good. The hat was done, I had two perfect mittens and we had plans to go to the coast for a shoot, in a couple days. I took some flat shots and wrote the pattern. An hour before leaving for the shoot, I was putting the final touches on the pattern, so it could go to the tech editor, and I noticed something.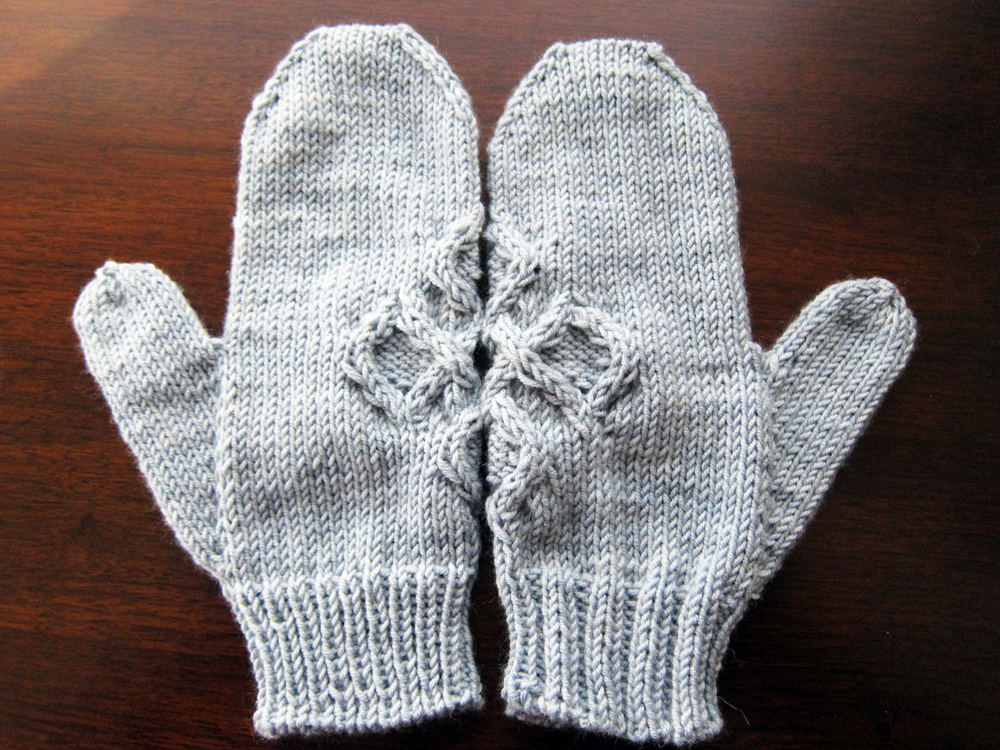 Do you see it? The cuff on the left is k1, p1 ribbing, the one on the right is k2, p2 ribbing. I couldn't believe it. The mittens had been done for days and this is the first time I noticed. The shoot was that day and I wouldn't have another chance to reschedule the trip to the beach before the pattern went live.
Leo asked me if anyone would even be able to tell, and I said that yes, definitely, people would be able to tell but even if they didn't I would not be able to live with them like this, so when we got in the car, I cast on and I knit and knit, despite the fact that knitting in the car makes me motion sick.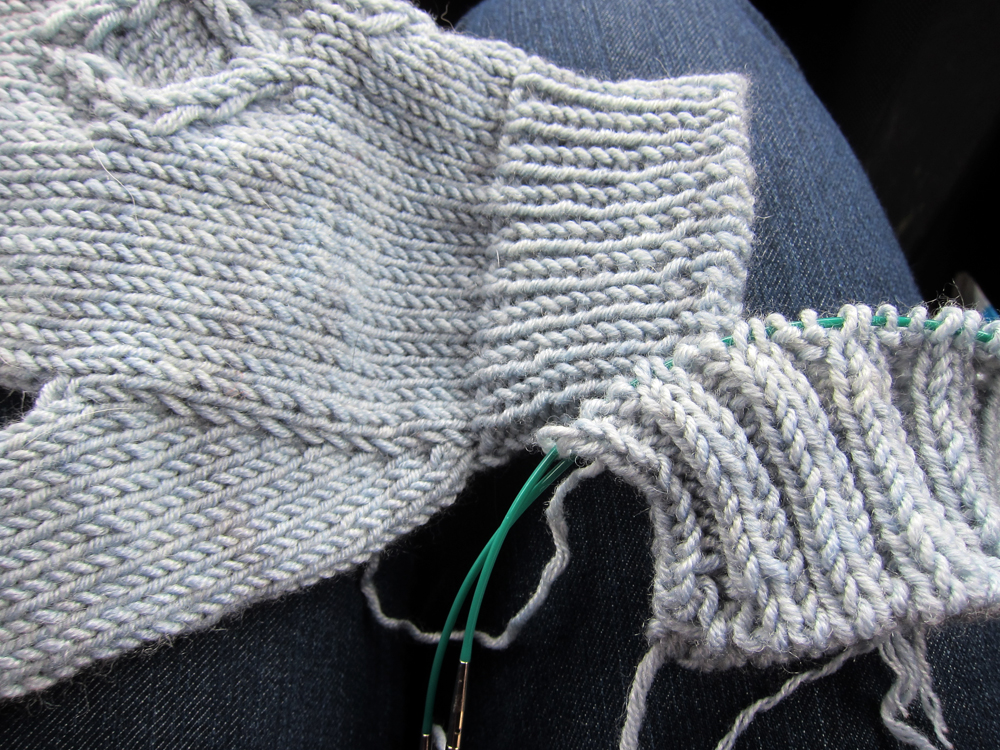 And then, to add to my queasiness, I cut the old cuff off the mitten and then carefully grafted the new one on. I could have cut off the cuff and knit down from the mitten but I wasn't actually sure if I'd have time to finish the knitting before I got to the location. And since I worked the original with a tubular cast-on, I would have had to graft, no matter what, so I chose the option that would perfectly match the sister mitten.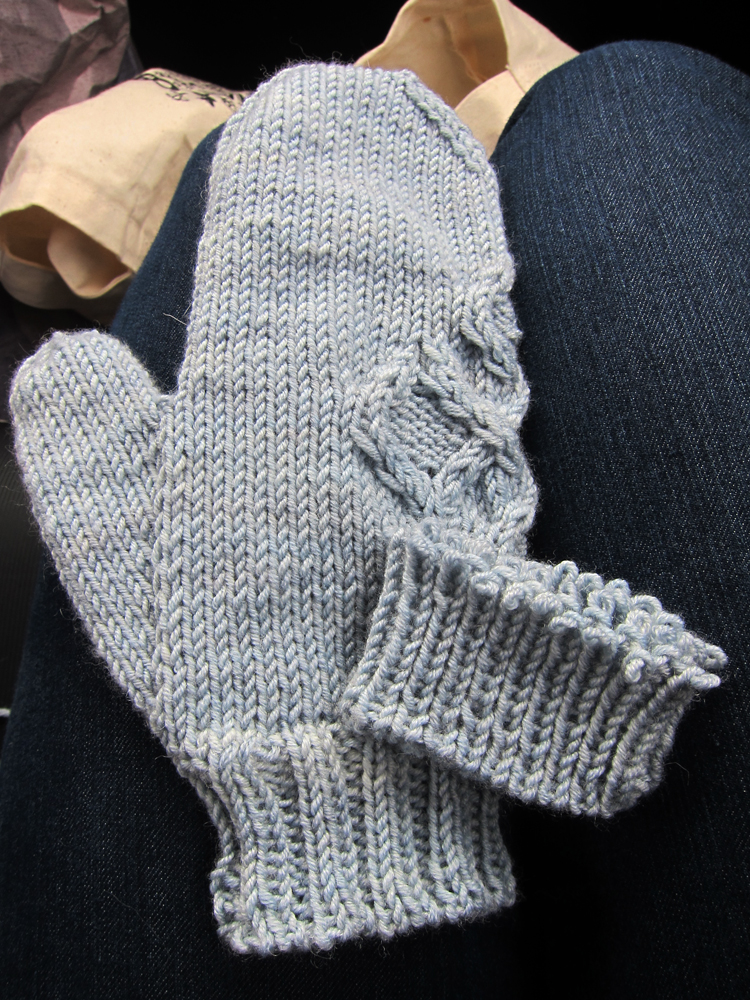 So there you go, more than a decade of designing experience, something like 30 years of knitting experience and over 100 patterns and I can still make completely ridiculous mistakes. But I'm happy. The end product is just like I imagined.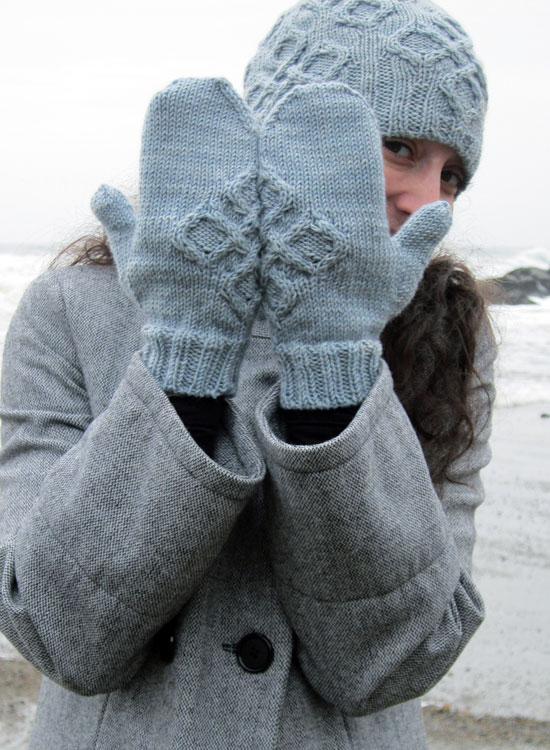 You can still get a discount on Willowherb by using the ShaliMarch discount code found here. Discount ends at midnight on Tuesday, February 24, at midnight, pacific.