In a perfect world where I could afford unlimited amounts of yarn and I knit so fast, I could churn out a large shawl in fingering weight yarn in a day or two, I would love to knit every piece I design in different colors and sizes so people could better imagine the items in their wardrobes. It's not easy for everyone to picture how something would look in different colors. I know there are colors that I generally find less appealing than others and it can bias my perception of a pattern, even though I know, rationally, how easy it is to change.
With a piece like Estival, the bright summery colors might catch your eye but they may be hard to see past, if you aren't normally one to wear bright buttery yellow and intense orange.
I thought it might be fun to play around in Photoshop a bit and see if I could come up with some interesting alternative color combinations. A knitter's options are only restricted to the colors yarn can be dyed, but what I can make look remotely convincing with the adjustment tools, is a little more limited. Even so, I think it really changes the whole feel of the shawl to see it in some other colorways.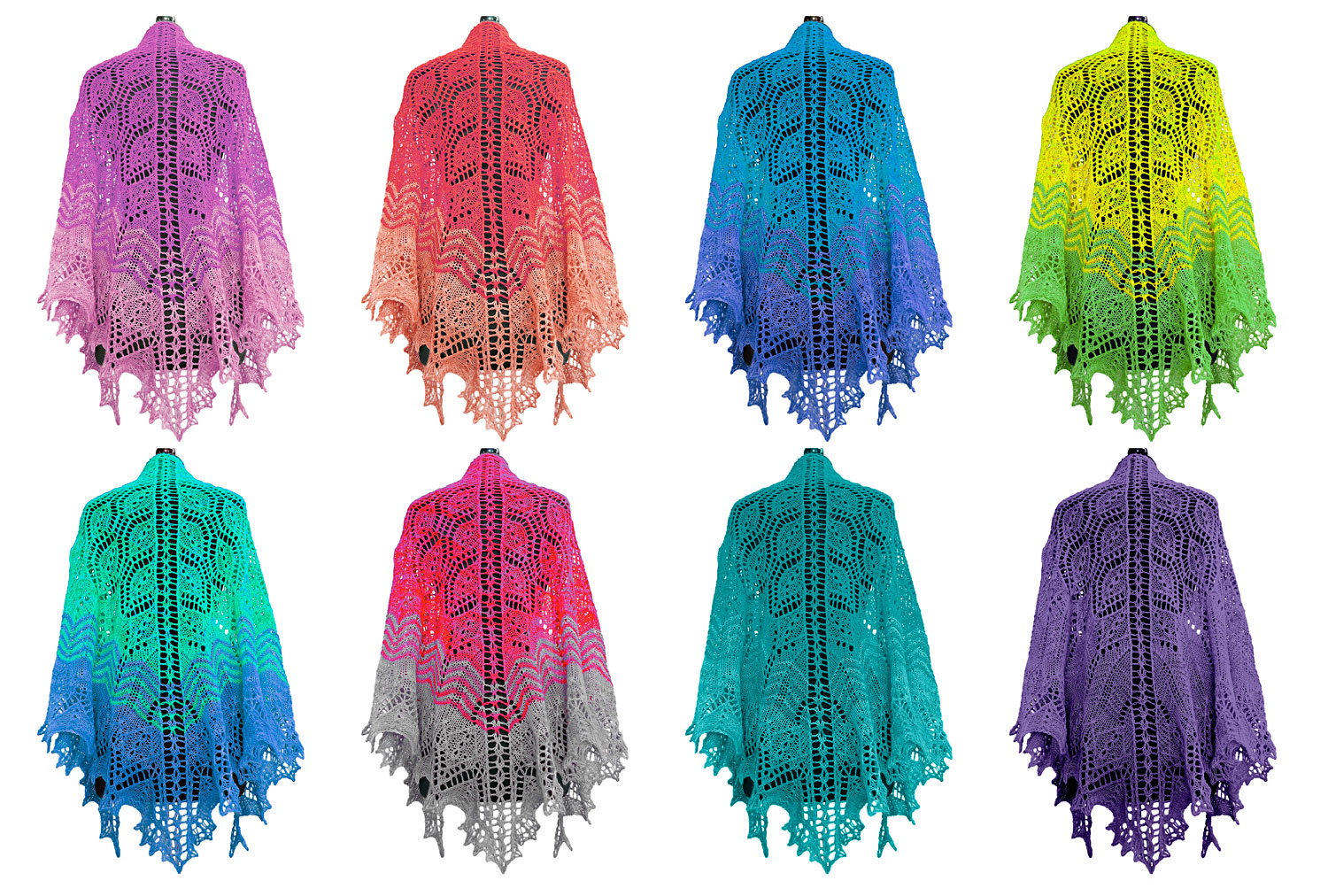 My favorite thing about designing is seeing how people make a design their own. I'm hoping to see some fun color combinations or subtle solid pieces, in the future. It's always a surprise and a delight to see what knitters choose to do with an idea.
Estival and Acrtium are still on sale until end of day (pacific time zone) Monday, February 17 using the promo code in the ShaliMarch group. Be sure to check out all the other participating designs here.