I have been waiting with bated breath since Quince & Co posted this preview, last Monday. I love designing shawls. When Pam asked me if I would consider designing one for Quince & Co, right as I was swatching up a shawl design, I figured it was serendipity. I put together a quick proposal and the rest is history, except it's the present, not history, but you know what I mean.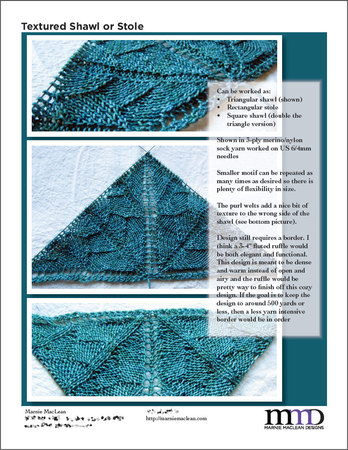 The design starts with small textured hills growing larger and then ending in a deep fluted ruffle. It brought to mind the drive to Mt Hood, which we can see from our bedroom window.
The pattern starts at the center-back neck and works out to the bind off at the end of the ruffle, in a single piece. The pattern is primarily charted.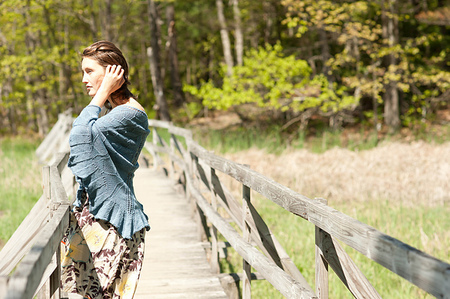 © Carrie Bostick Hoge
I love Quince & Co's dreamy styling and high key photography. It beats the pants off my standing in front of our run down fence near the strawberry patch.

No strawberries were harmed in the filming of this shawl.
If you like the pattern, you can purchase it here. To see even more pictures, you can check out the Ravelry page for it.

Darwin helps with the modeling