Well, Astoria and I are hanging out at JFK airport.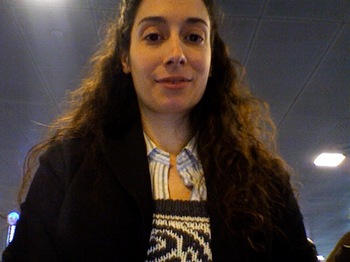 Luckily, we got here early, because my 6:20 PM flight to Chicago was canceled. I called Orbitz who said they thought they could get me on the 3:40PM flight instead. Awesome. Only, they accidentally scheduled me for tomorrow's 3:40PM flight. Oops. Ok, one more time and we have it. SWEET.
But, you see, there's this powdery white stuff everywhere, and my 3:40 flight is now scheduled to take off sometime around 5:20.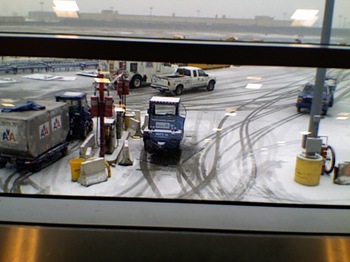 I'm totally fine with that, since it's still about an hour earlier than my originally scheduled flight, but I"m skeptical that waiting longer to take off will improve the situation.
P.S. It's damned cold here. Brrr.
P.P.S. Photos taken live from my laptop's built in camera and Photobooth software
P.P.P.S. That was Leo's idea.