The new Knitty is up and I have a pattern there.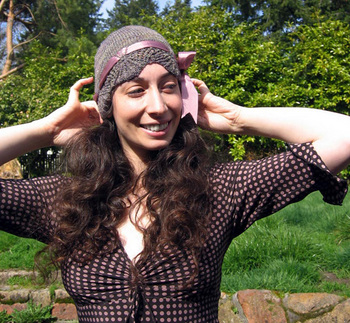 There was some confusion about whether the dark version of the hat would run in Knitty Spin or the green version would run in regular
Knitty
and the short version of the story is that both hats are pictured which is great, but that I flubbed and did the ribbon loops differently on each. So the instructions on
Knitty
are for the dark hat's loops and you can get the green hat's loops chart
here
. As always, feel free to press that little "contact" button up top if you need any help or clarification.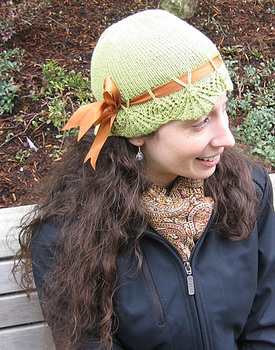 In other news, I went to the Maine Fiber Frolic, this weekend and had a great time. See some fun pics from my stay in Boston and visit to the Frolic, here. What, you need more motivation than that to look at my pictures? How's this for temptation?

I leave to go back home, early tomorrow morning and while it's been wonderful to see my family and friends (so so great, really) I will glad, indeed, to see my little girls and Leo again.