Stitch Diva is now selling the Belocq pattern.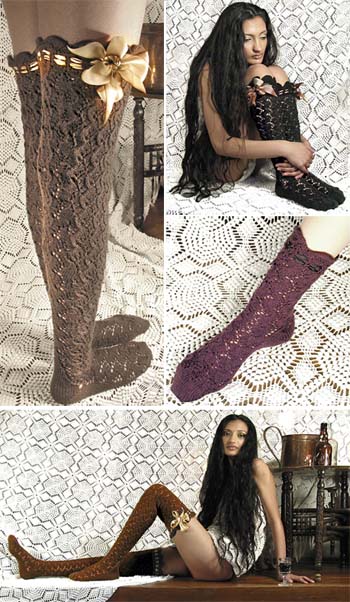 I have also create a page in my pattern section that includes a photo that allows you to see the lace in more detail.
I have to dig through my old photos and see if I have any more pictures of the samples I knit before sending them off. I know I have some of the cuban heel detail, though most also include my various life lines.
Anyway, I'm hoping that people enjoy knitting these as much as I enjoyed creating them.