How can you tell the recent transplant from LA to Oregon? She's the one, in her jammies, taking picture of precipitation. It's ridiculous, really, I grew up with this stuff but after 6 years of eternal sunshine, there is something a bit novel about it.
First thing this morning, Leo scraped the frozen snowy slush off his windshield, while Panda and I watched from the front window, remaining toasty and warm.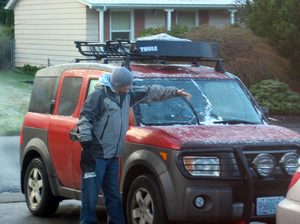 But it was NOTHING compared to the 30 minutes of frozen rainy, hail stuff that we just got.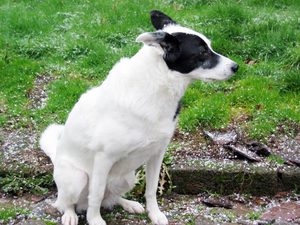 Panda is annoyed that I'm asking her to sit for this picture when she could be romping and smelling said rain.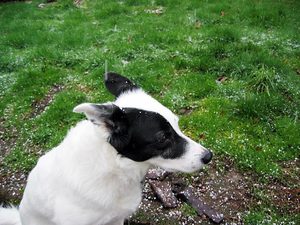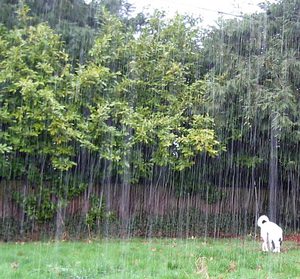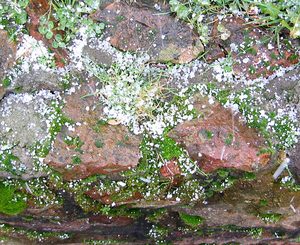 It looks like it would hurt, but it's really like little fluffy snowballs; very light and quick to melt.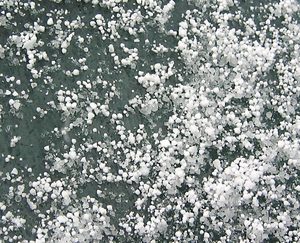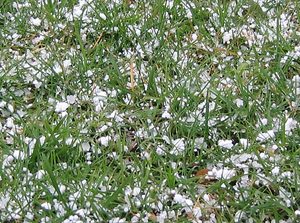 And as soon as it started, it was done. The sun is beaming now and most of what came down has melted away.
This is winter I can live with.