Nope, not for it's proximity to some major holidays, today is Miss Panda's 6th birthday. In dog years, she's officially become the oldest member of the household.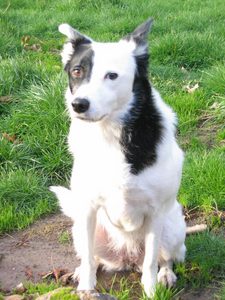 She may be 42 but she doesn't look a day over 25, don't you think?
Panda was born less than a month after Leo and I started seeing each other, though we didn't meet her until nearly a year later. In the time we've known her, she's become our little sunshine and joy.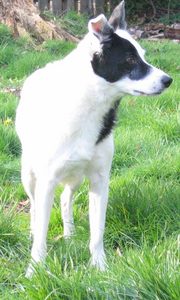 And what's a girl to do when her birthday's approaching?
Why run through our mushroom laden back yard...
And make a filthy mess of herself and the kitchen floor.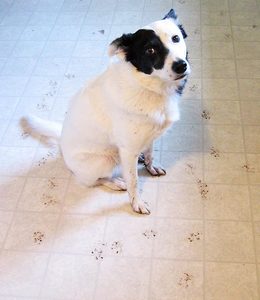 I'd gladly mop 1000 floors for her though.
Happy Birthday, Little Girl! Here's to many many more to come.