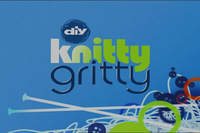 Well, it looks like I'll be back on Knitty Gritty for another episode. I'm actually co-guesting with the one and only Ms. Stitchy McYarnpants.
We'll be doing an episode in the spirit of her fabby fabby book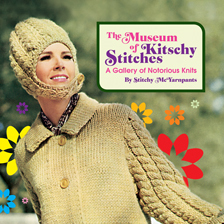 The Museum of Kitschy Stitches
That's all I'm telling you for now, so you'll just have to wait.
I may also be doing a little knitster duty while I'm in town. At some point they may have to start charging me rent at the studio.
The great news is that it means I'll be back in LA for almost a week, in early December. My mom and I are going on an SF yarn and fiber crawl the weekend before. It'll be a damn fine vacation, if I do say so myself.