Do you know the story of Paul Bunyan and his blue ox, Babe? Well, Klamath, California hosts a huge sculpture in their honor. And doesn't this artist have vision? Not only is Paul blessed with a rugged carpet of chest hair.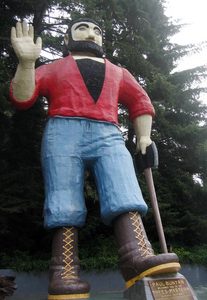 That ain't no dark brown t-shirt under his flannel.
But Babe has his own show of virility.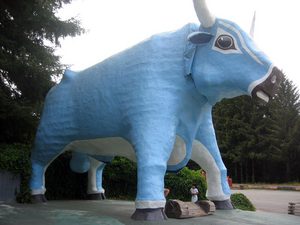 Babe, I like you but I don't LIKE like you.
Let's get us a little close up here.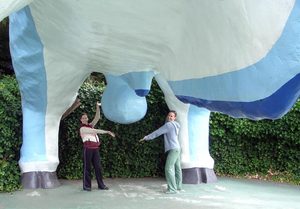 Doctor, this is the worst case of indigo spheres I've seen.
Get this patient to the ICU, STAT."
Today's sense of humor brought to you be the Local Council of 10 Year Olds and the Slap Happy Road Trippers Council of America.