I know I said I was going to knit a scarf with my sunflower colored Corriedale handspun. I know I said I wouldn't knit a hat because I don't look good in yellow.


I say a lot of things.
So yah, I knit a hat with my handspun and I'm pretty happy with it. The stitch pattern is from a Barbara Walker book and is called "Bleeding Hearts." It doesn't really look like bleeding hearts to me, unless it's some commentary on my political stance, then maybe.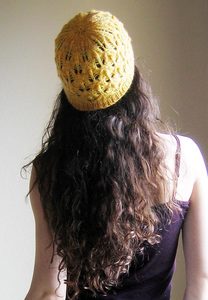 Here's a little close up of the stitch pattern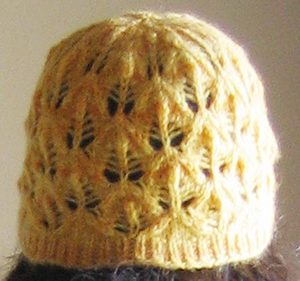 Panda decided she wanted in on the photo shoot, so I picked her up and gave her a big smooch.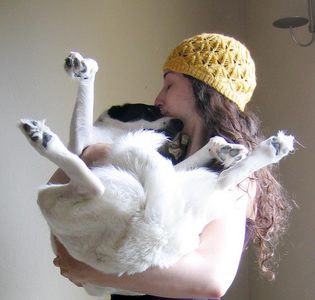 And then I took her picture because after the last post, I felt I needed to prove that I do not condone the humiliation of doggies except inasmuch as I find it funny and post pictures of it which means I sort of do condone it. But let's not dwell on alleged ducky slippers and robes. Instead, let's admire how cute Miss Bear is.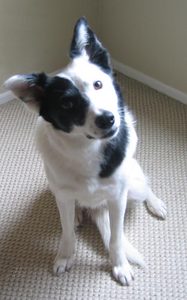 Awwww...
Anyway, I've submitted the hat pattern for consideration in a future edition of Spindlicity. If Janel doesn't want to run it, I'll post the pattern here, so either way, if you want yourself a similar hat, it'll be available somewhere, at sometime.